Warhol & Wei Wei at the NGV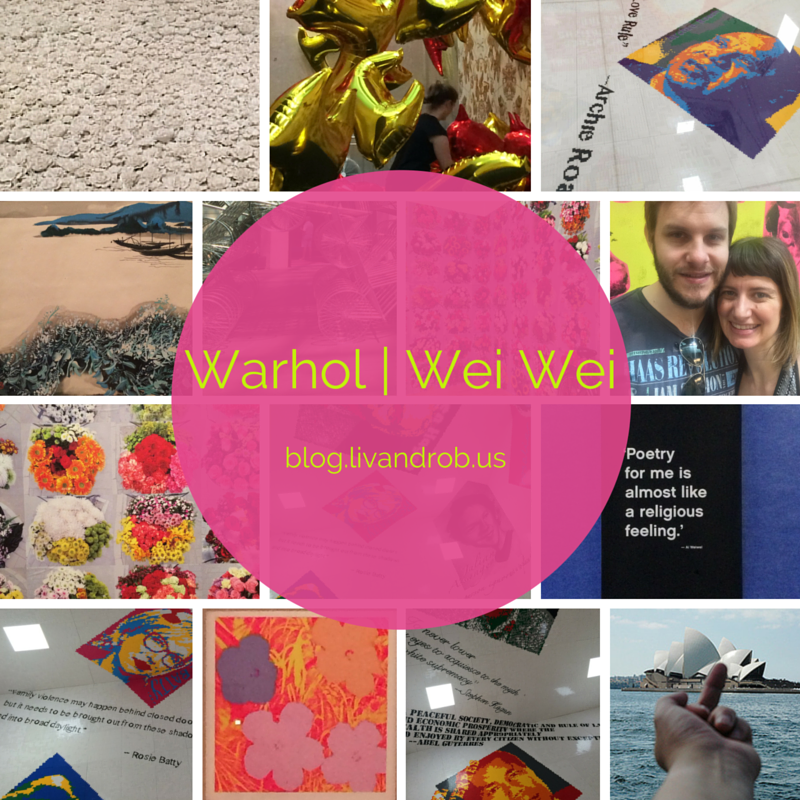 Over a lifetime spanning illustration, photography, instalation and sculpture Ai Wei Wei has grown to be one of the most important political artists of our time.
The profoundly relevant Warhol/Wei Wei exhibition pits the work of the "poor Chinese kid" alongside Warhol, and the sometimes unconscious influence of the Pittsburg-born artist on Wei Wei is facinating. Demonstrating the significant impact of his time as a student in New York, the juxtaposition is a fantastic way to view the Chinese artist's profound body of work.
It's a while since I've felt the palpable social impact and critical role of art in reflecting social change, recent political history and the emergence of our modern world community. This exhibition, which I saw at the National Gallery of Victoria in February - now showing at the Andy Warhol Museum in Pittsburg, is masterfully curated to highlight Warhol's pop art oeuvre influence against the critical significance of Wei Wei. The revelation is that, even up unto his recent periods in Europe documenting the refugee crisis, and the equally profound Letgo Room honoring Australian human rights activists and created especially for the NGV exhibition this year (see below), Wei Wei continues to be one of the most significant artists of our time.
OUR EXPERIENCE AT THE NGV, AUSTRALIA EXHIBITION IN FEBRUARY
FLOWERS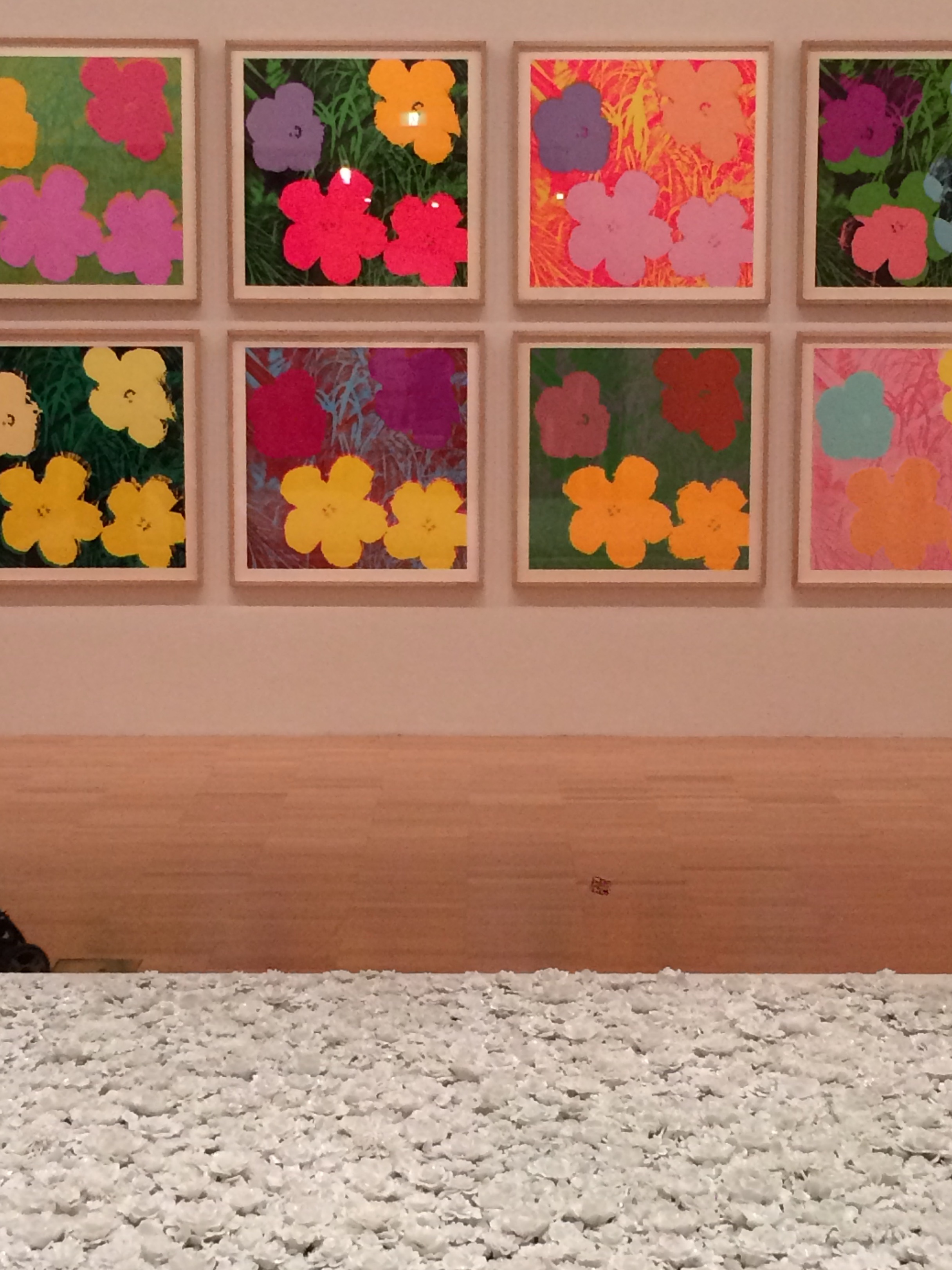 Poetic ideals of beauty, rememberance and renewal, Wei Wei's Blossom 2015 featuring thousands of porcelain flowers is a memorial to those restricted in their fight for human rights, created with Jingdezhen craftspeople using traditional methods of Chinese porcelain production.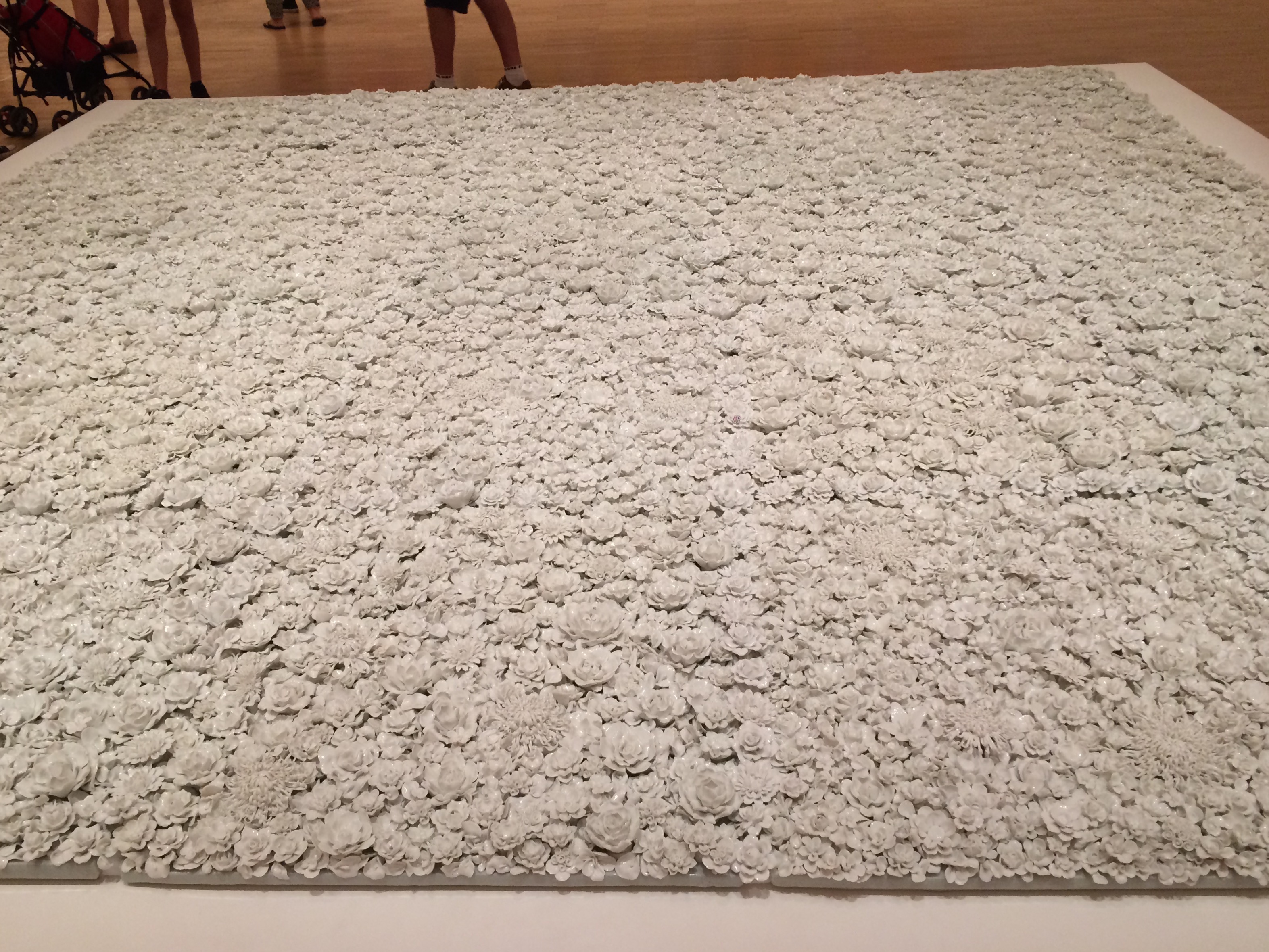 With Flowers 2013-15 documents Wei Wei's daily act of placing fresh flowers outside his studio for the benefit of survellance videos - a protest against the confiscation of his passport Chinese authorities.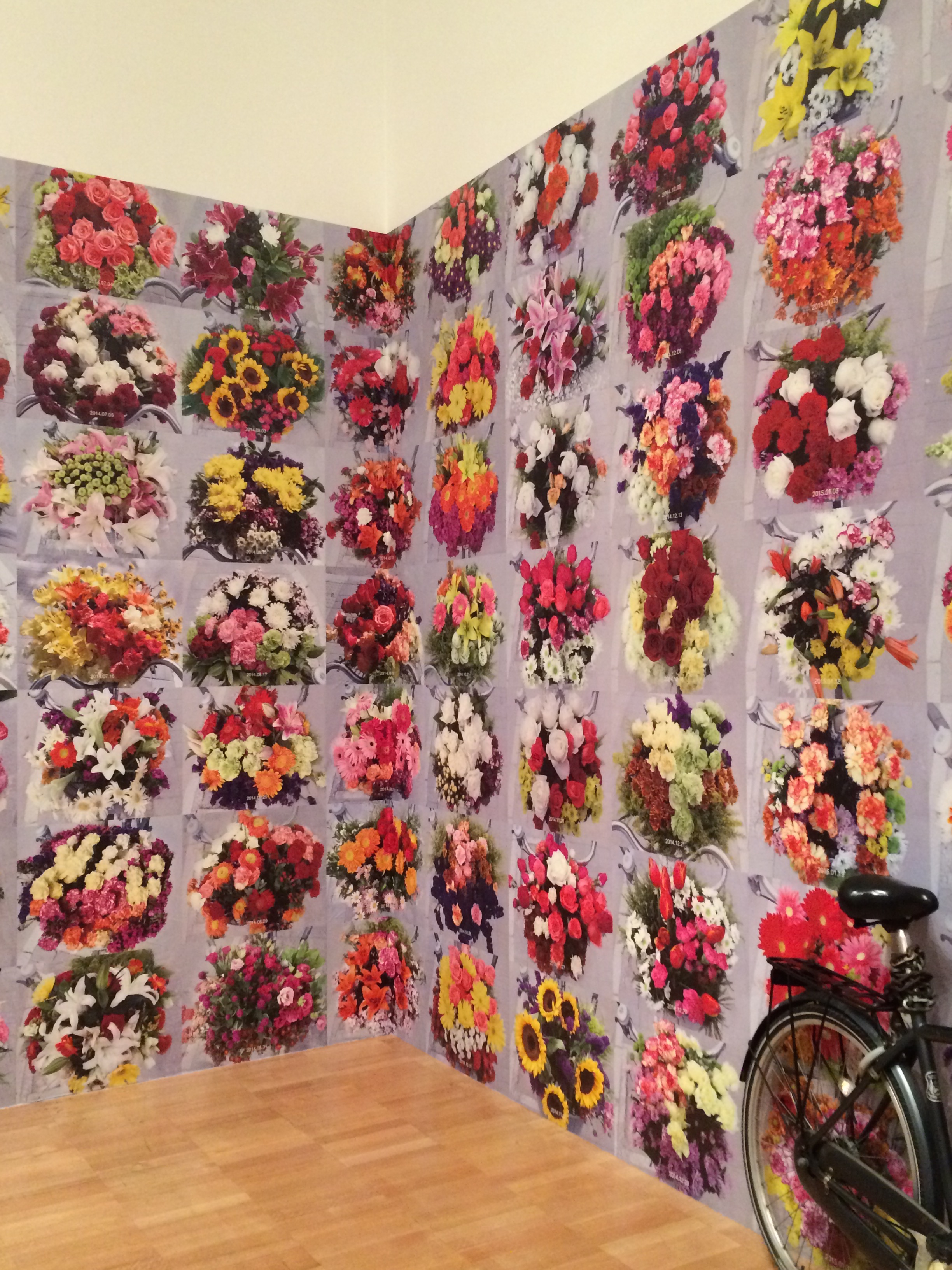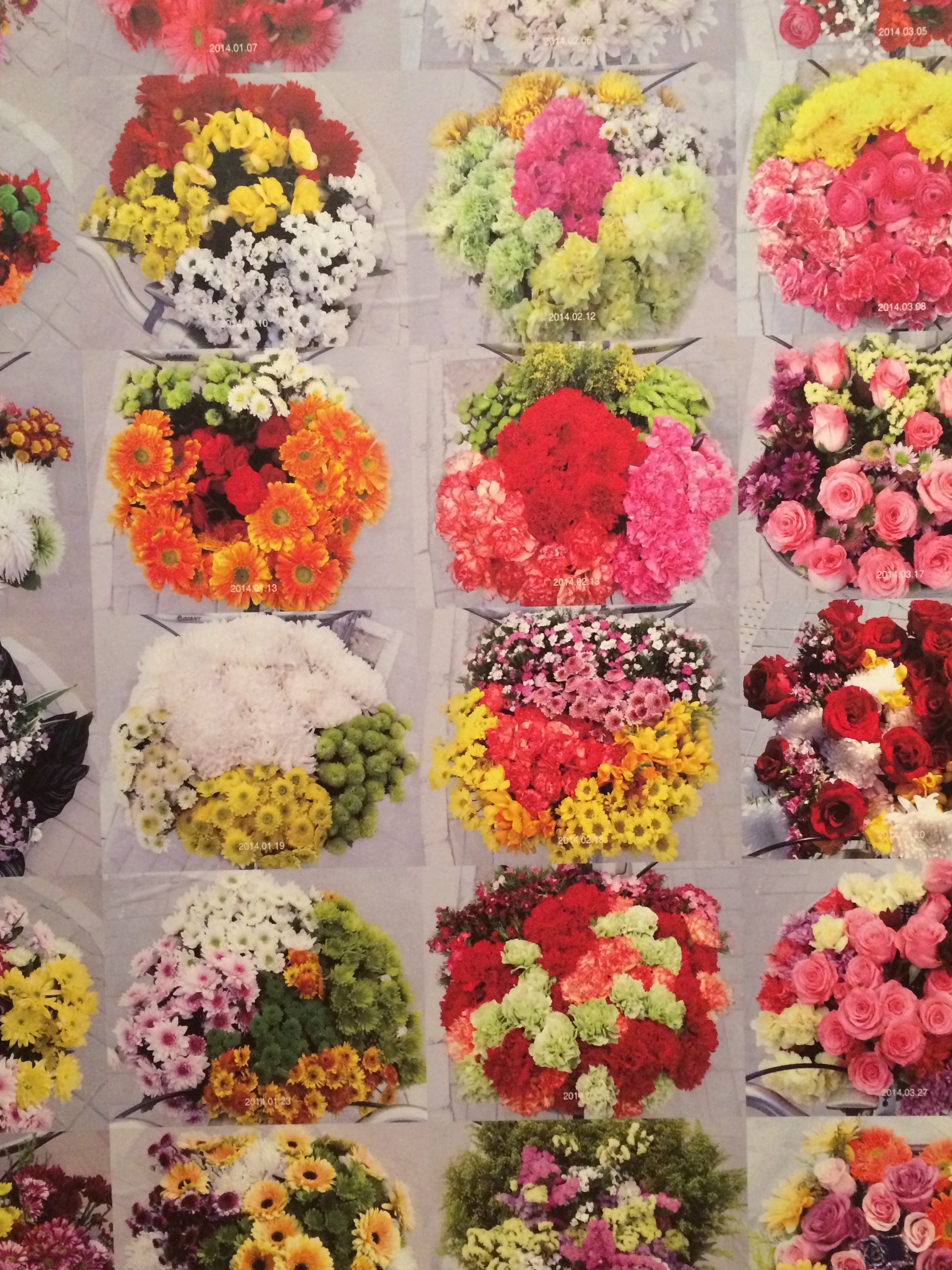 LETGO ROOM
Wei Wei gifted Letgo Room to the NGV in December, an installation featuring twenty portraits of Aussie activists and human rights champions made from about 2 million plastic Lego bricks - actually lego but not Lego, as they refused to provide the product for a "political work".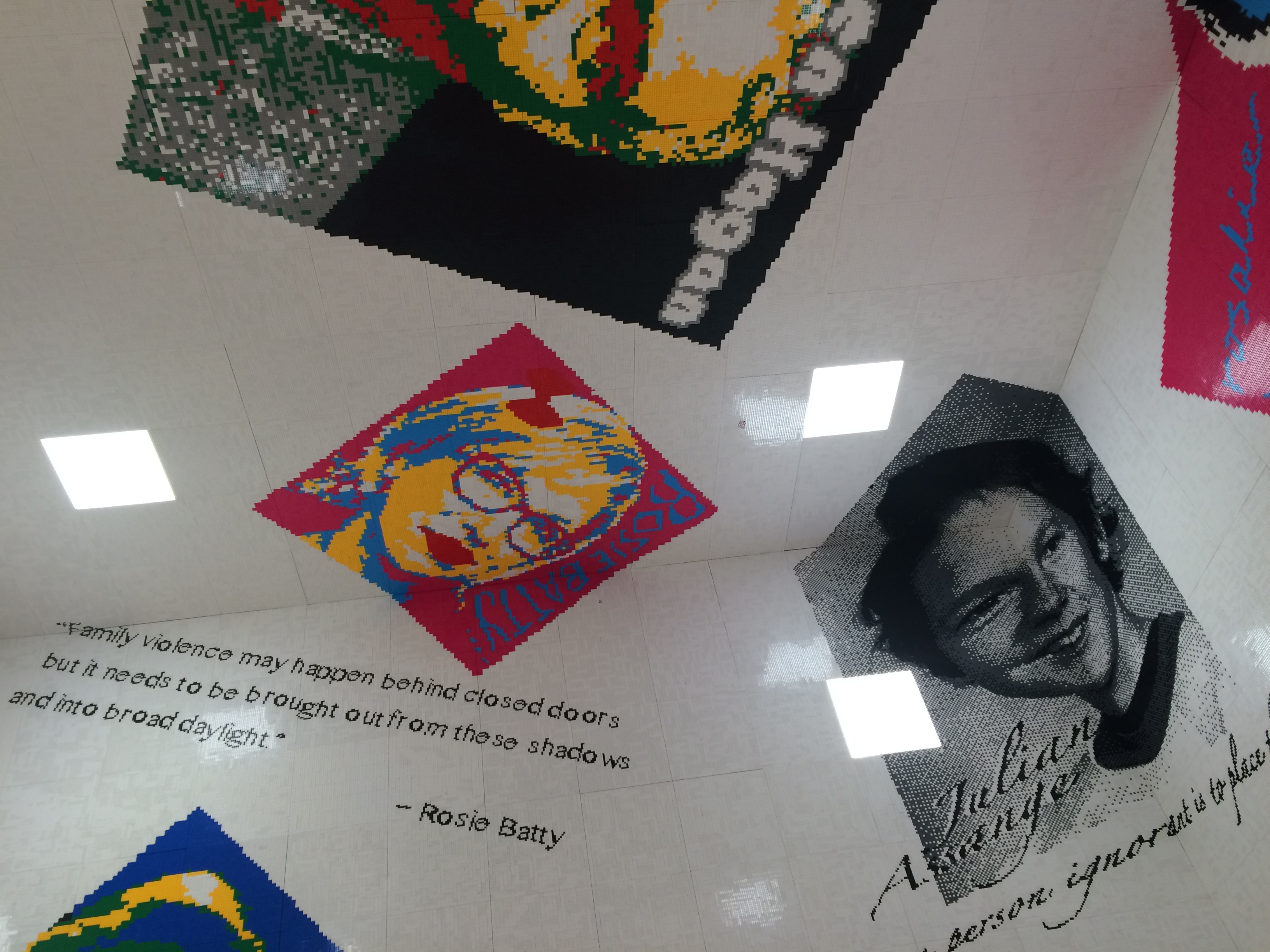 Assange, Rosie Batty, Geoffrey Robinson QC, The Hon Michael Kirby, Archie Roach (love!), Julian Burnside and others from various fields.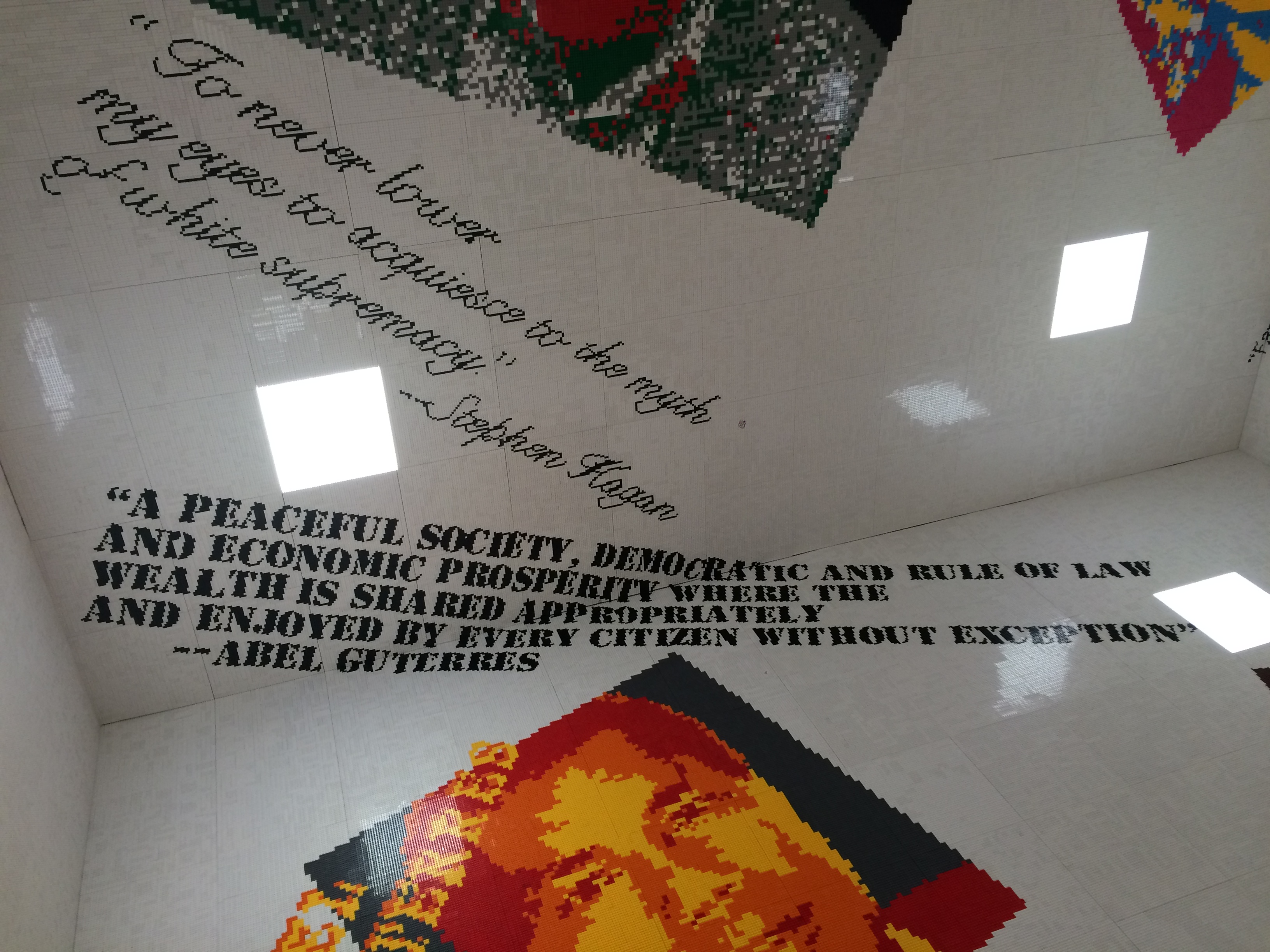 "Let love rule" - Archie Roach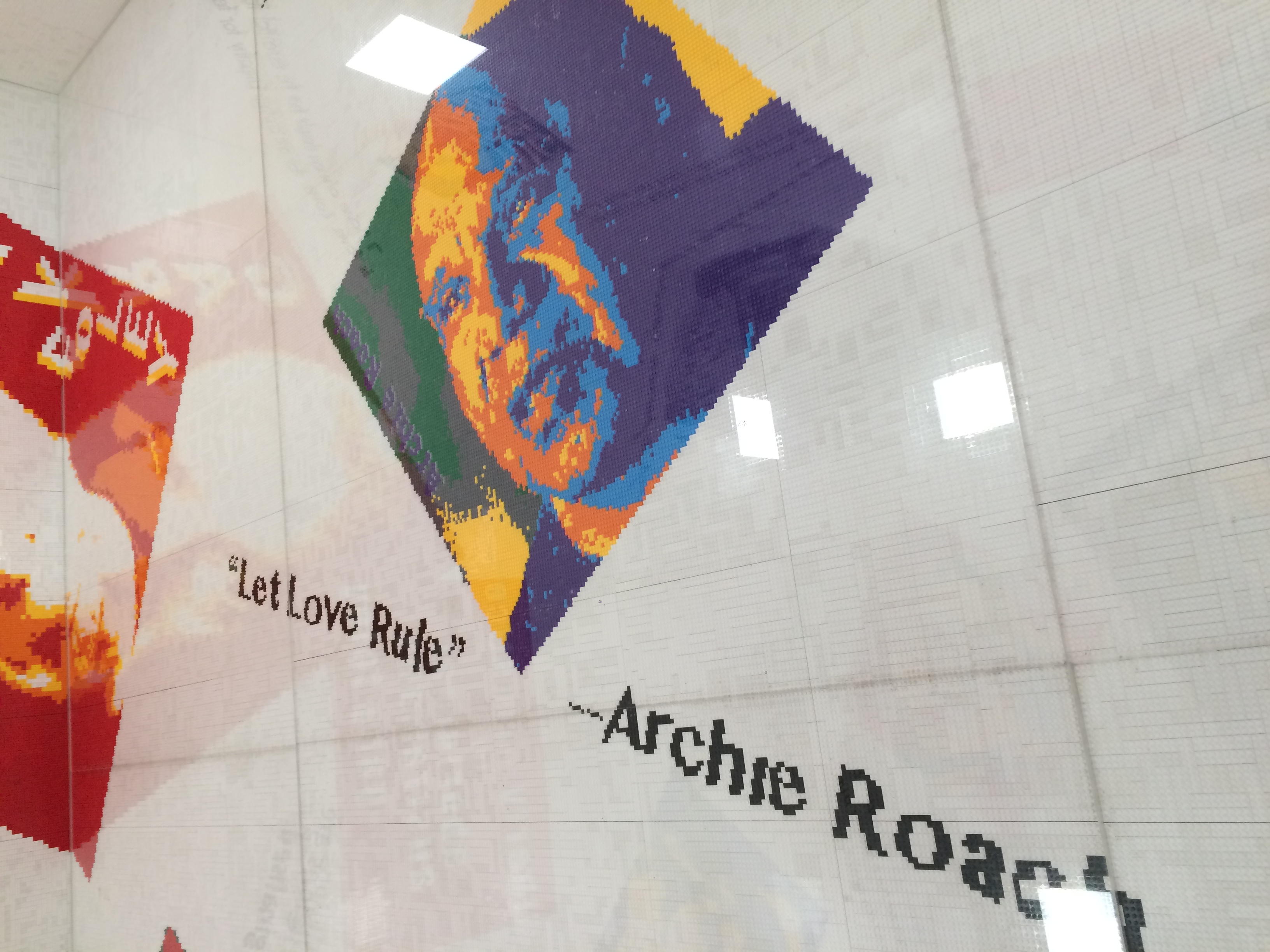 …AND ANOTHER THING
It's hard to leave without feeling that we are at one of those profound moments in history, with Wei Wei chronicling the opening up of China to the West and the incredible change the country has seen in the last 100 years.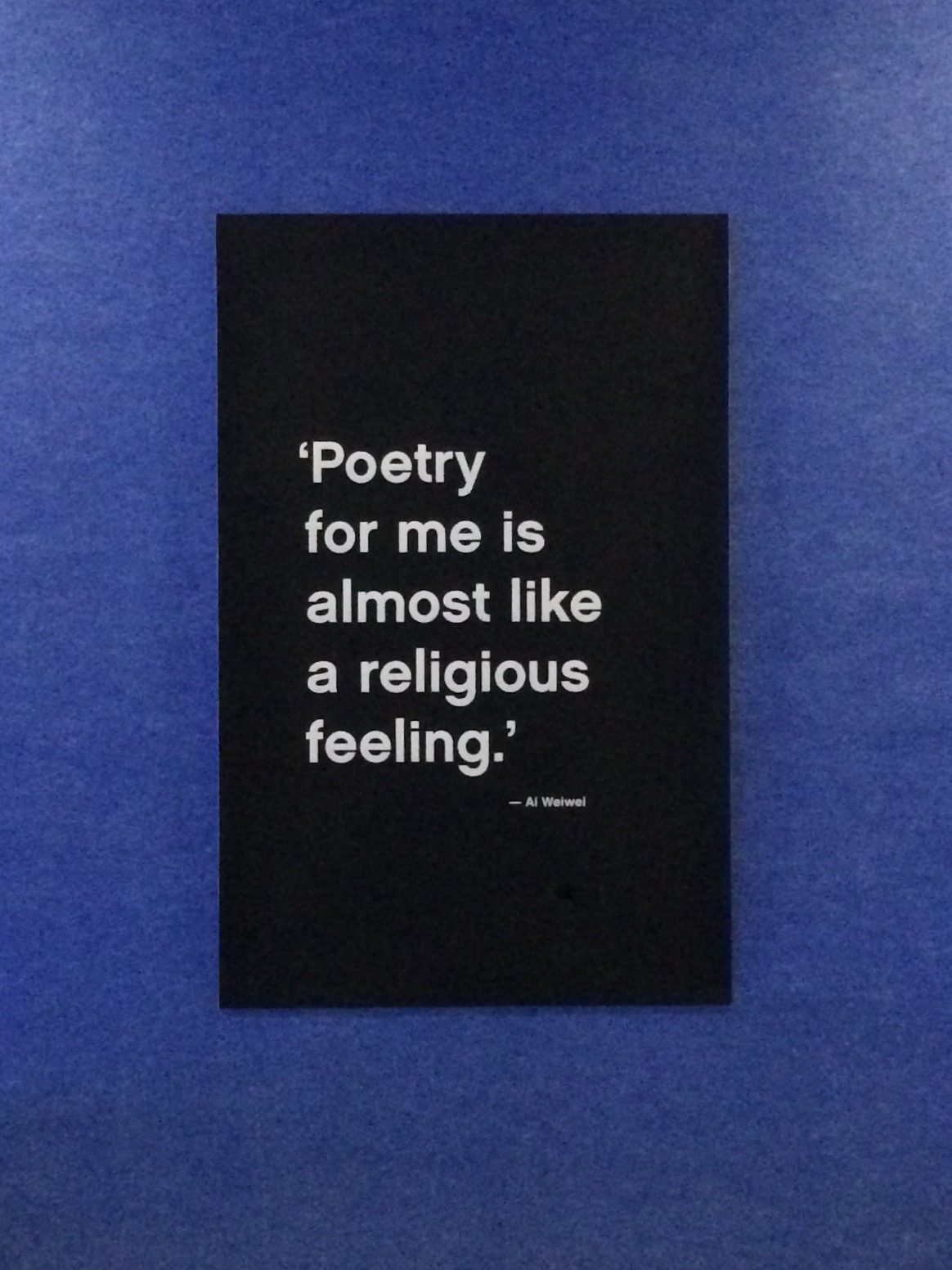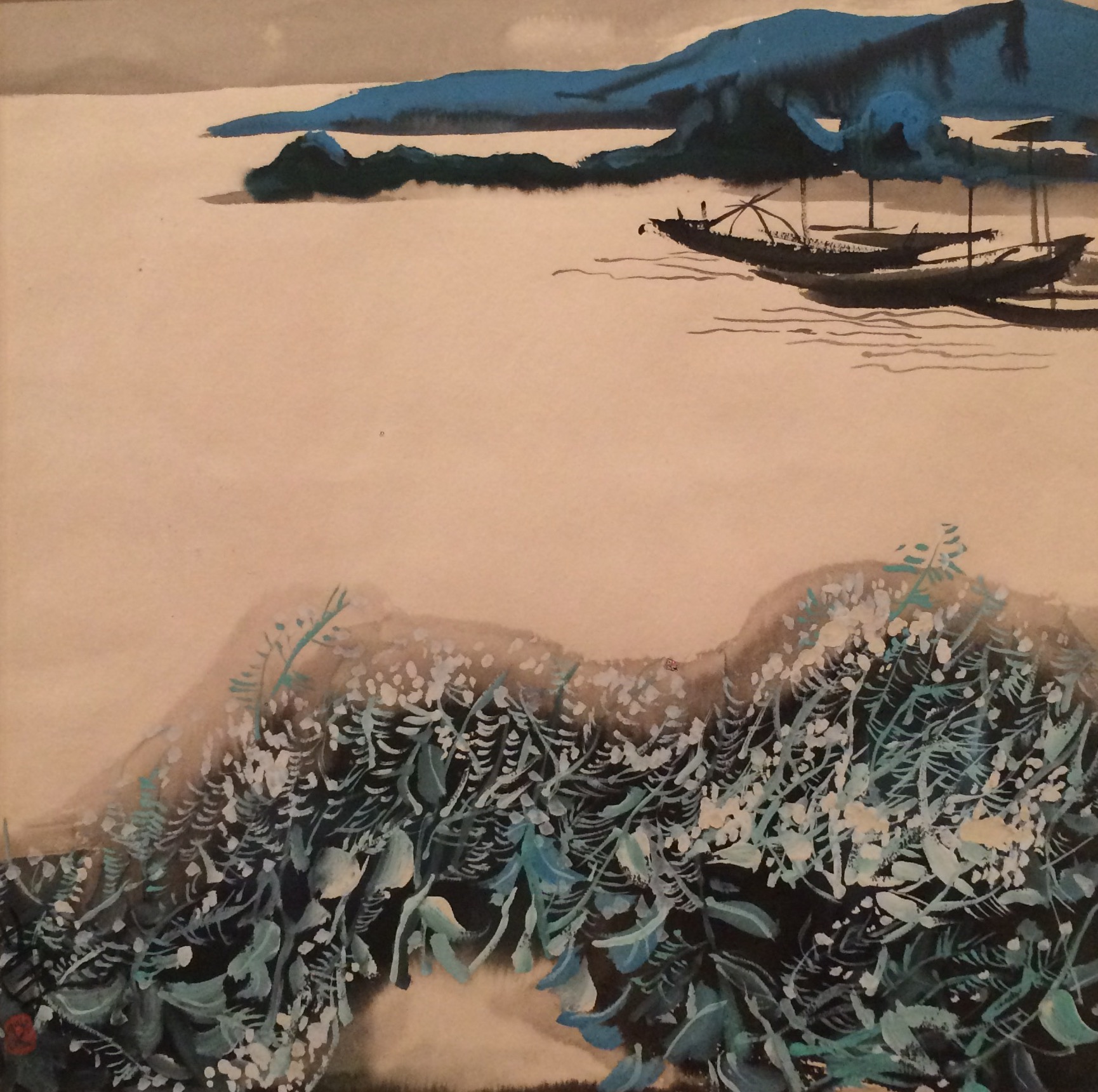 Us in front of Warhol's Cow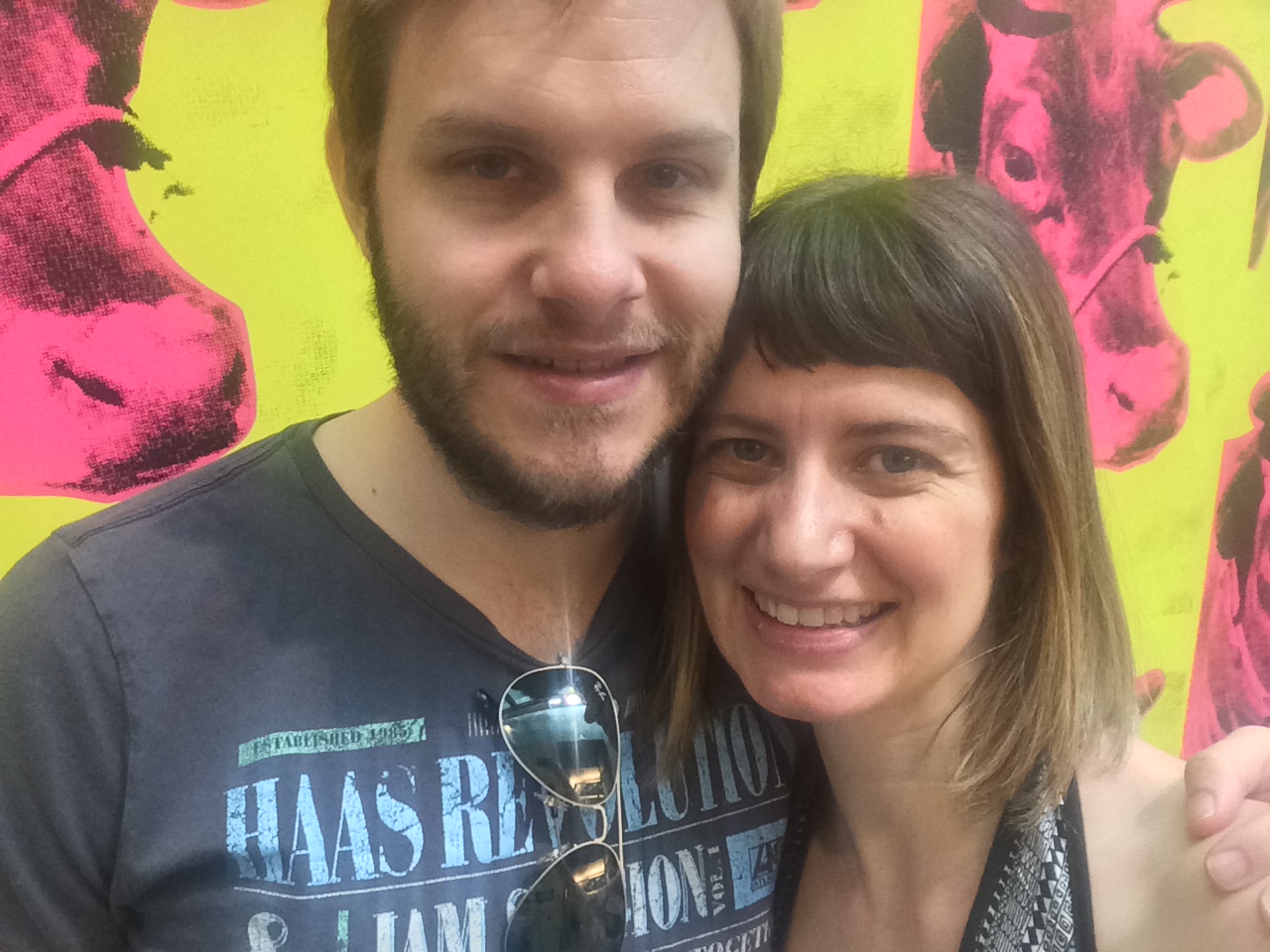 Wei Wei's Forever Bicycles…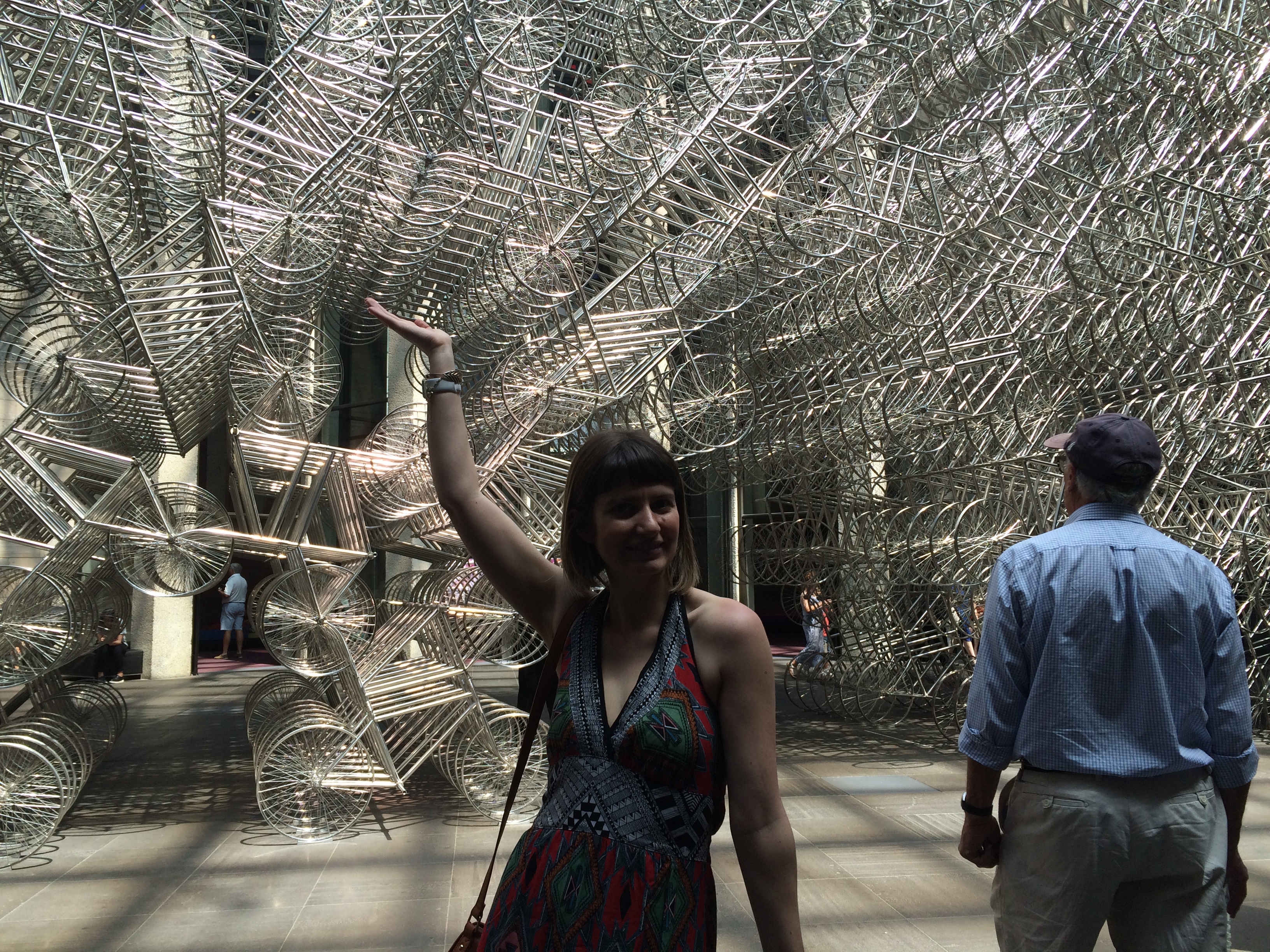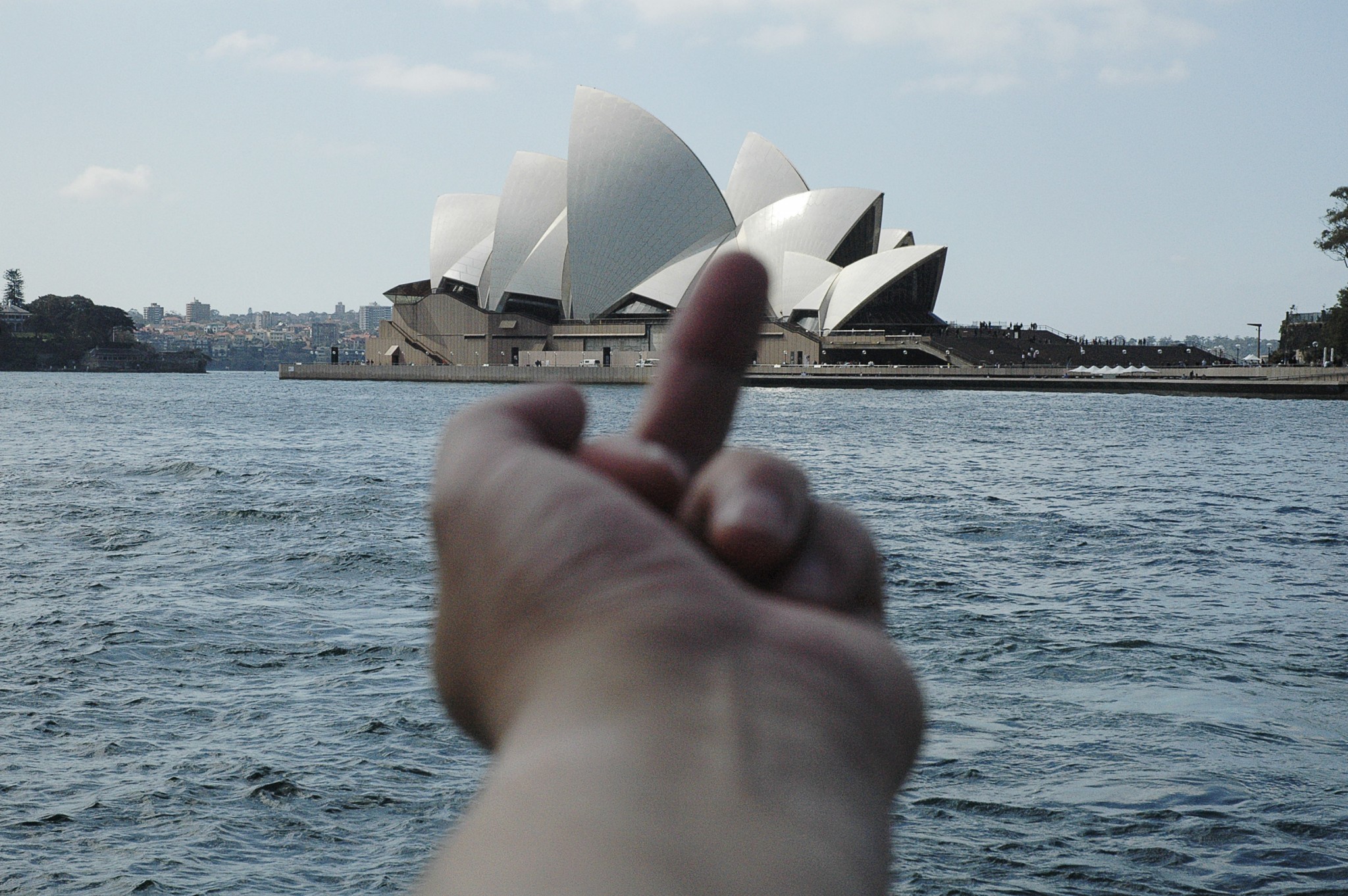 You leave with the realization that this work is critically profound; that you are better for being a part of what you've just seen; and that we are at a critical point in world history as countries like China open up to the rest of the world, reflected in the work of this great great artist.
And check out how much fun these Twitter balloons were!

And here I am pretending I have a cat's tail in the children's interactive room…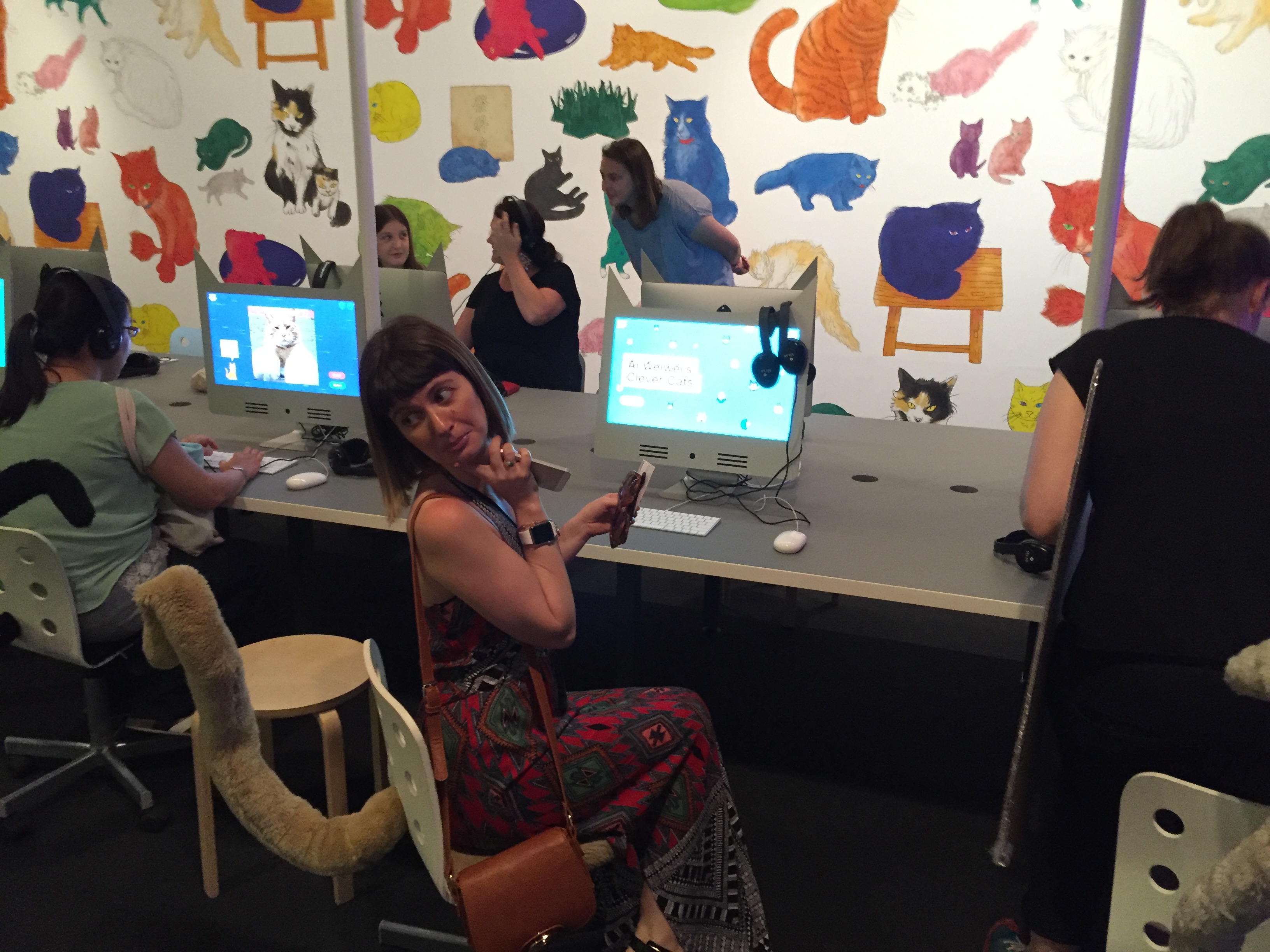 (boy did it get interactive in there)
See more at Warhol.org and NGV Archives: Andy Warhol | Ai Weiwei
If you get to see it, or saw it in Melbourne (or if you love Wei Wei too!!), let me know what you think,

Enjoy!

Love Liv xx