Manhattan neighborhoods in cappuccinos & flat whites - Midtown, Fashion District & Nolita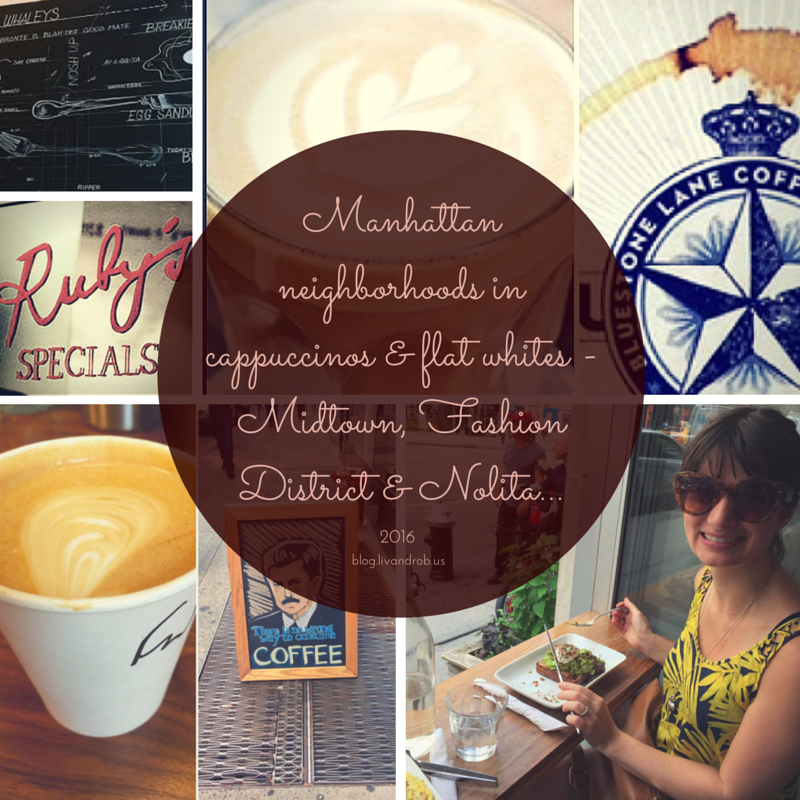 More faves in Manhattan! Because Lord only knows it's tough to find espresso when you're in a new city. The hard truth is, it's right after those 22 hour Sydney Airport to JFK flights (yep, they do those now apparently) that you just need a good flat white more than ever. Here's some fab spots that have helped us get our noms…
Fashion District: Grumpy's - West 39th between 7th and 8th (& Chelsea in 20th between 8th and 9th, and in Brooklyn)
Liv's one and only beloved source of daily flat whites. What would we do without you??? Mercifully located right near Times Square and often featuring lovely local art ("One art please")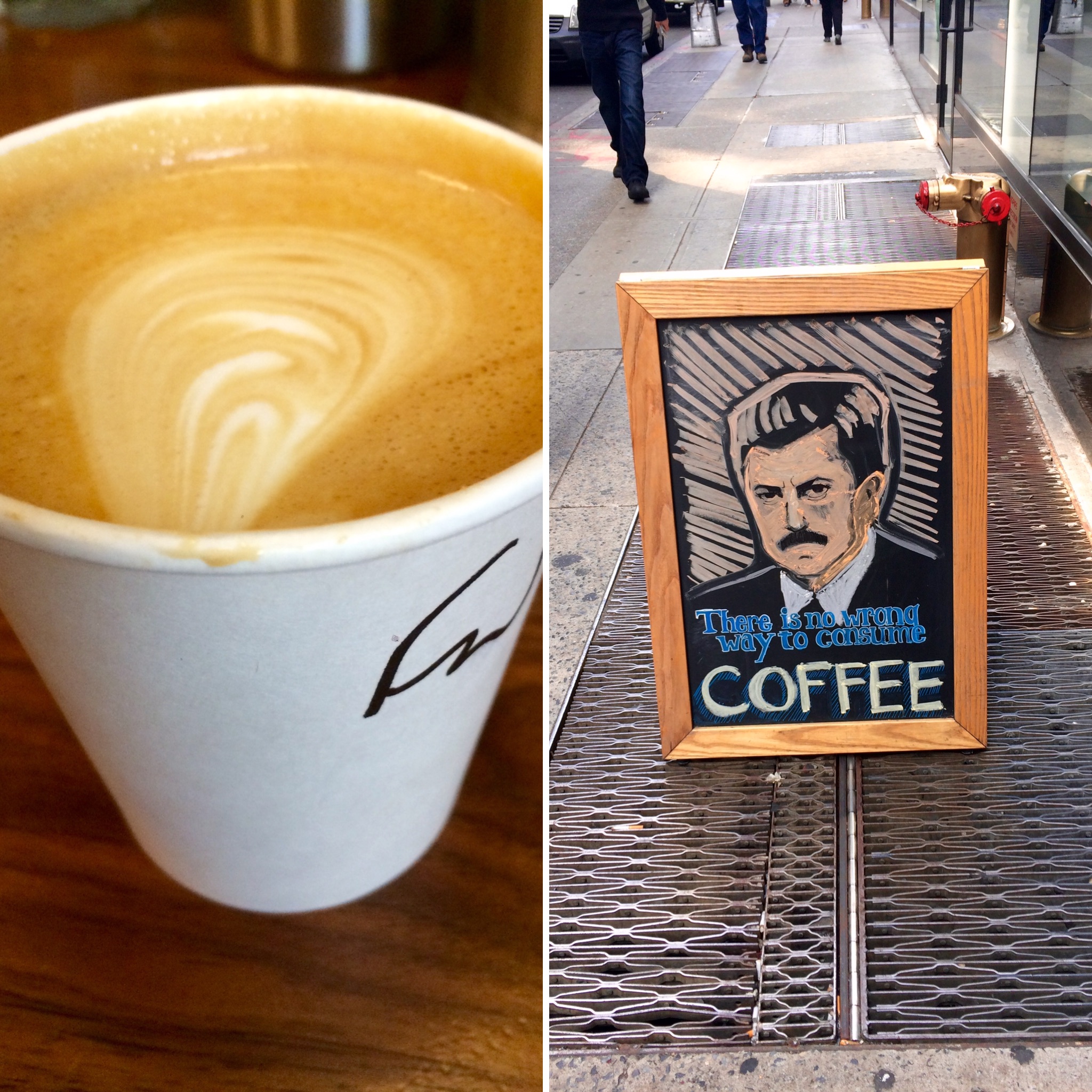 Midtown East: Little Collins - 667 Lexington
Smashed av on toast is amazing, but that's not really the point! Taste of Melbourne in NYC.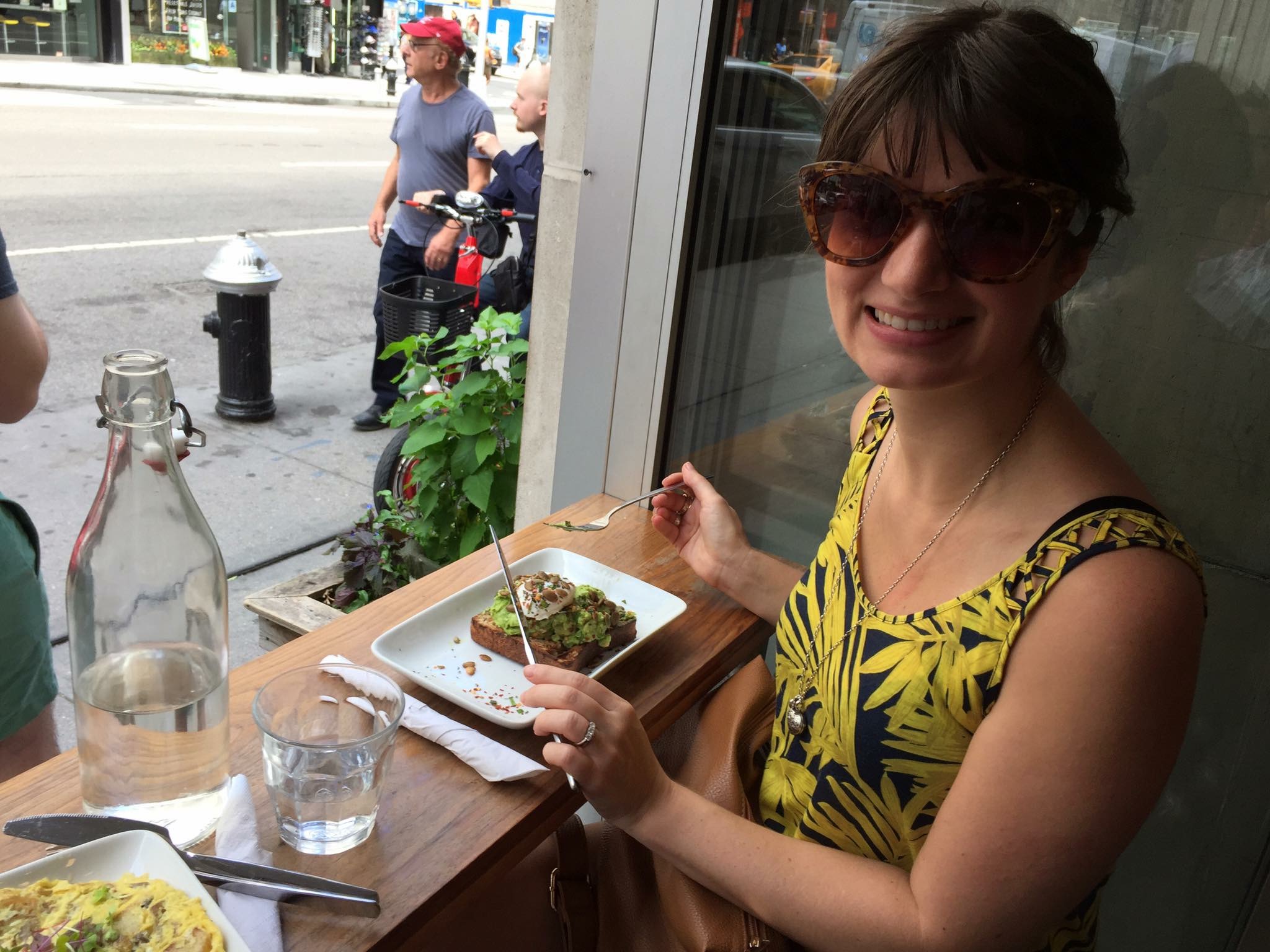 Time Square: Bluestone Cafe - Ave of the Americas at Bryant Park
Also in East Village on 8th and Broadway and has a cute sit-down brunch spot in Greenwich Village. "Australian cafe lifestyle in new York… respite from the New York City hustle" = Vegemite on toast (!), lattes in a glass and even the occassional Aussie accent.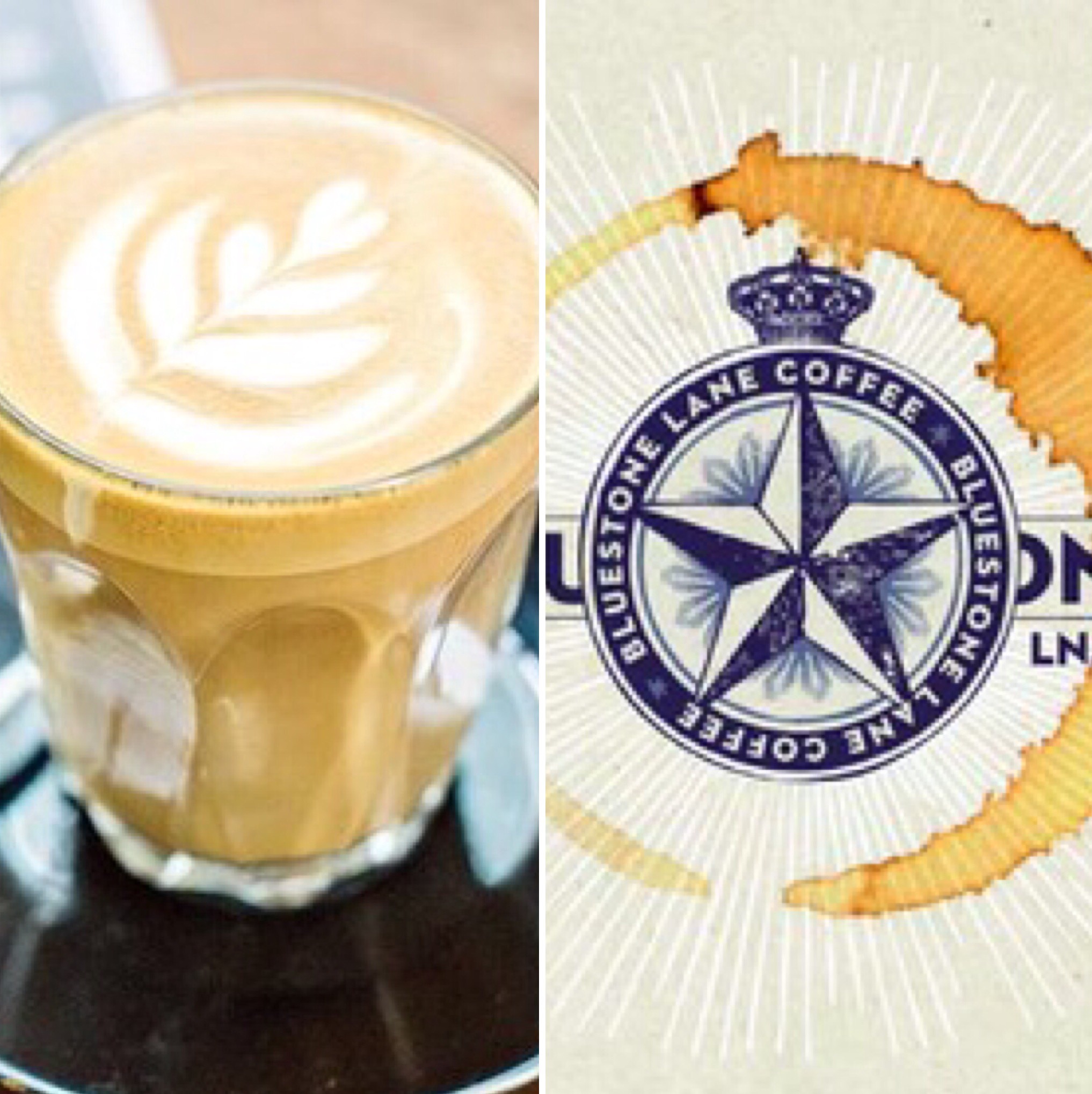 (Ooooh it's a real latte, in a glass!!!)
Nolita: Ruby's - Mulberry and Spring
Best Aussie brunch in the city (arguably?? Feel free to argue in comments below…) Has a Coogee burger - which is a beloved Sydney beach, look it up. And a Whaleys burger, which I assume is a place in Sydney? Sydney friends??
The board is also genius…

(Today's soup is beer quote, end quote, Blah-dee good mate and Coopers next to a drawing of a can. Ruby's is the best.)
Thanks for reading!
Happy caffeinating in NYC,
Liv and Rob xx