An Aspen White Christmas
Let it snow,
Let it snow,
Let it snooooow!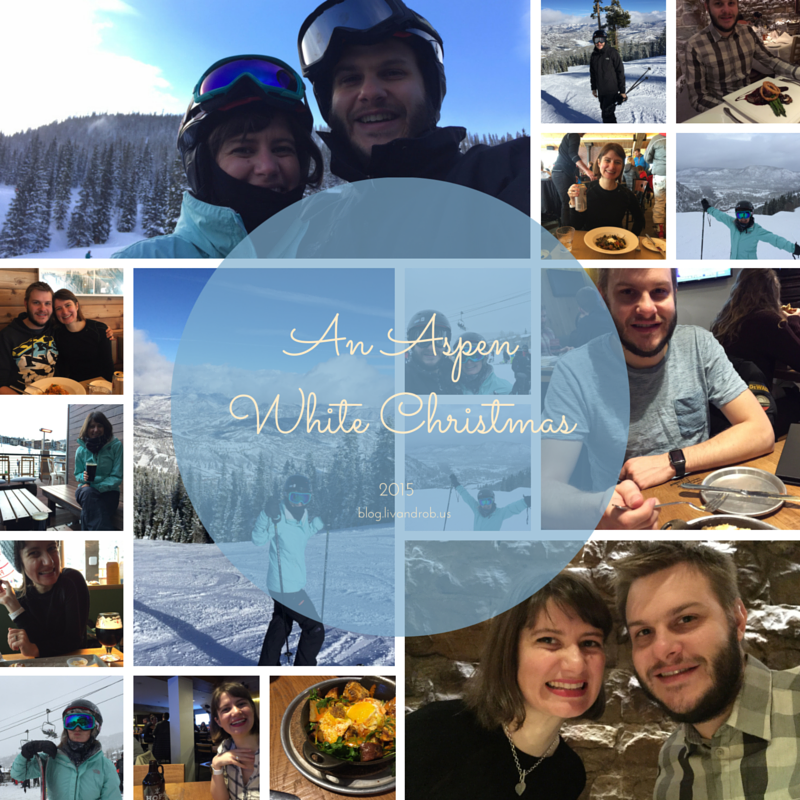 I (Liv) love Christmas. Like I mean, I really love Christmas. Since living in the US I've never really been able to get used to Christmas in winter. I had never thought about it in Australia, but there's something unreal and magical about freezing temperatures at Christmas time. The snow actually sparkles like glitter in the sunshine, it falls from the sky and glistens silver, plus obviously folks dress up like eskimos and Bill Murray gets stuck in a New York blizzard etc etc.
There's nothing so northern hemisphere as snow on Christmas. This year we sought it out in style.
Here's Rob on our first day - we found the Australian cafe in Aspen, Victoria's…complete with flat whites, amazing!!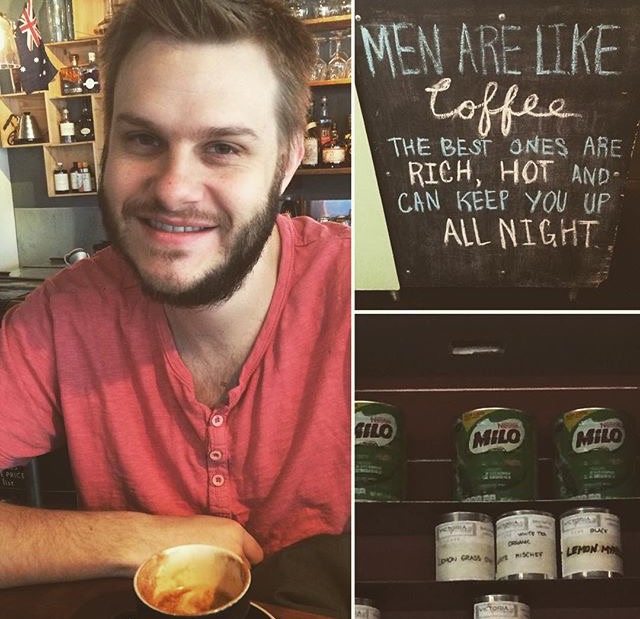 (Is that lemon myrtle tea on the shelf, under the milo? - good eyes Mum!)
Here I am - at Aspen Snowmass. We took the free RFTA shuttle 30 mins down the road. The fresh powder from a 13" fall the previous day was beyond perfect.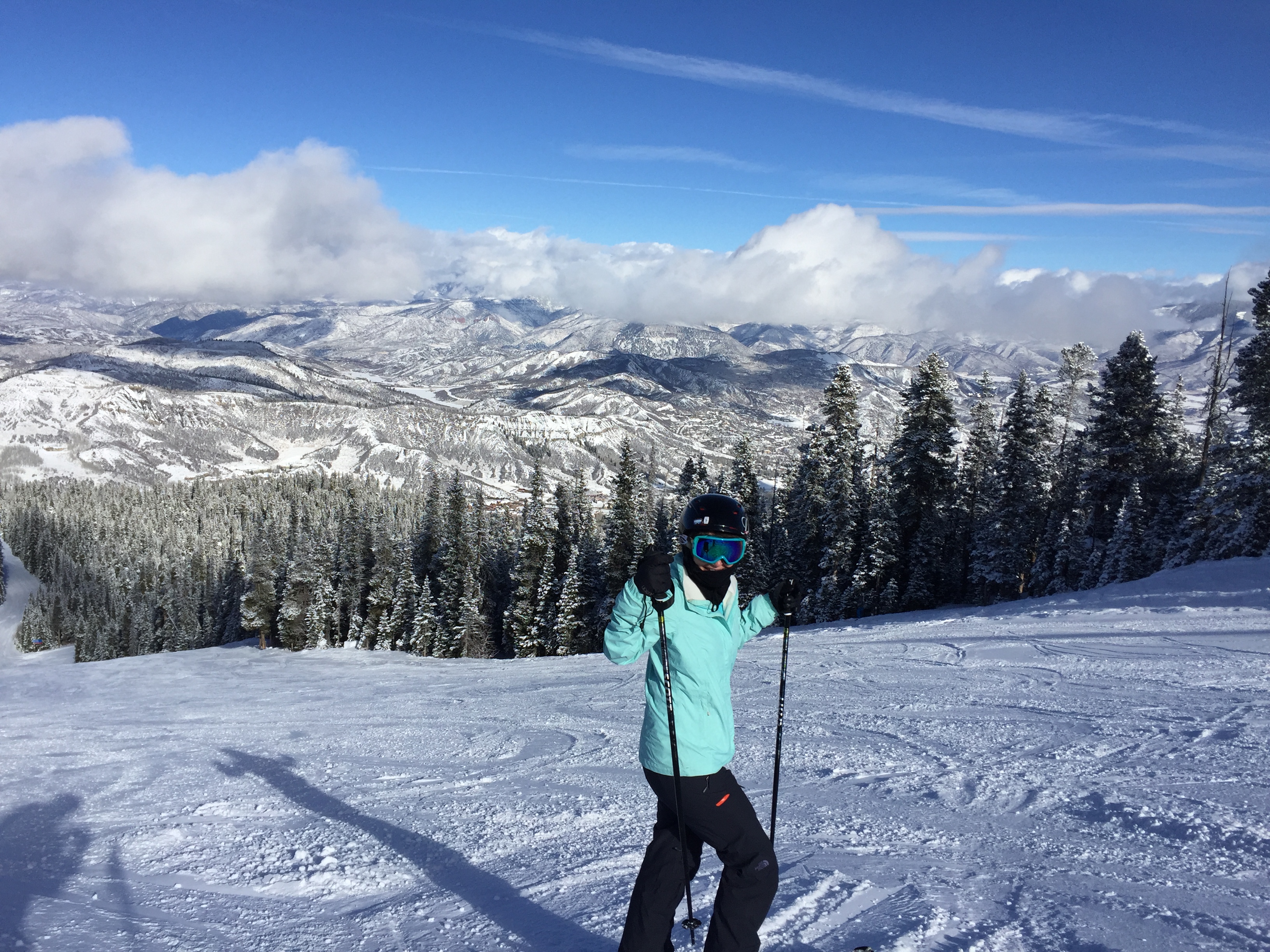 Locals told us the snow was mid-winter good. I've never skiied anything like it!!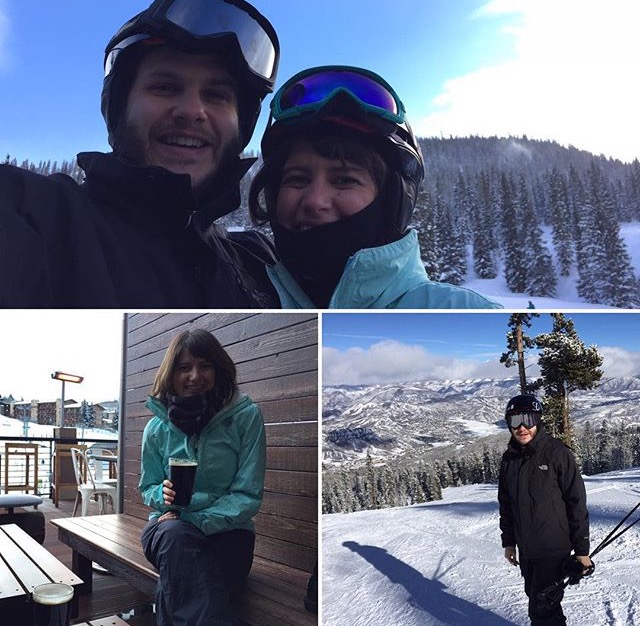 (Of course there I am having a nice local stout at the gondola base!! Sometime around beer-o'clock)
Christmas Day finished up with plenty of snow on the ground, and in our hair.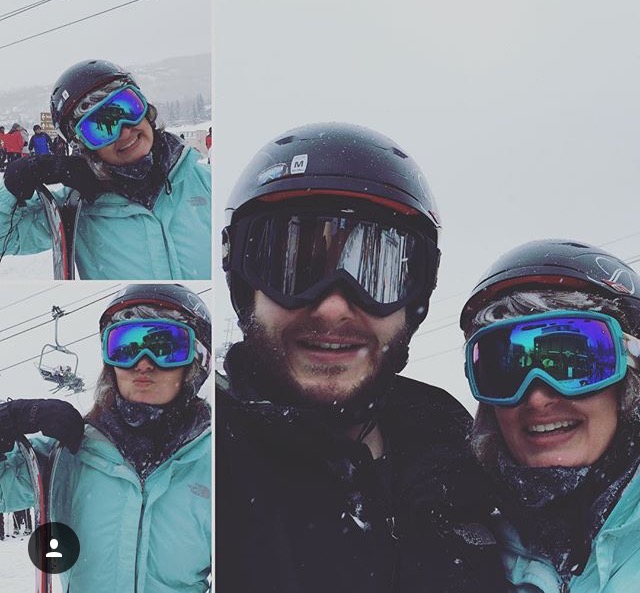 We finished the day with our own brand of Apres Ski at the Gondola Base with micro-brewed black ales called 1554s at New Belgium Ranger Station
Did I mention the house baked pretzals with hazlenut chocolate (der, Nutella)…??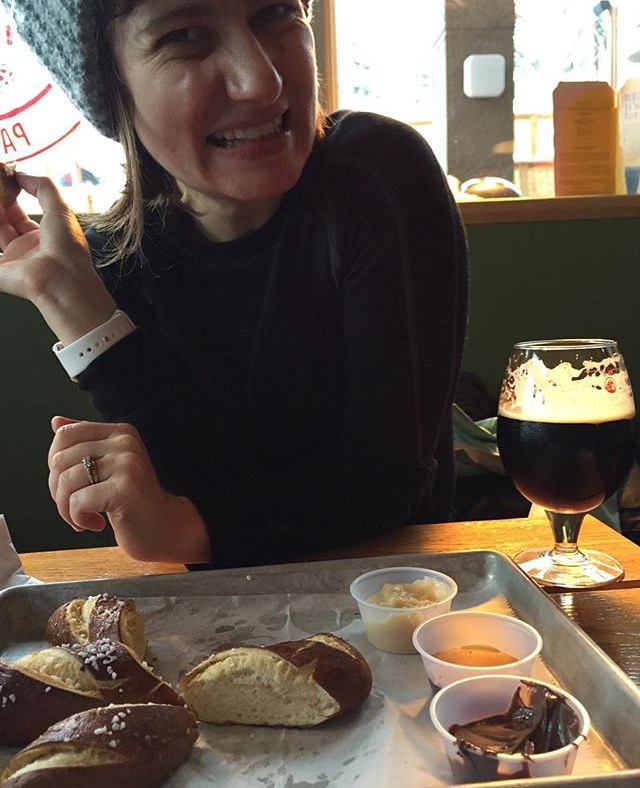 …and happy "hour" is 3 hours long, yay!
When we took some local advice and visited the locals' mountain - Aspen Highlands - we found a delightful little place with a mix of groomed and ungroomed blues, blacks, and (argh!) double blacks. Also, the Veuve Clicquot bar at Cloud 9 atop the Cloud 9 lift served a fab veggie kale pasta on the prix-fixe menu (super fancy!) with lovely Stellas…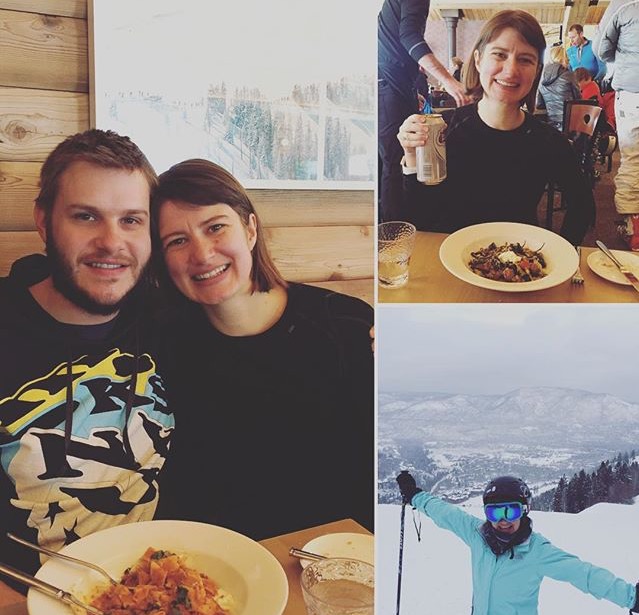 Hops Culture in Aspen was another gem, with a lengthy seasonal beer menu, more baked pretzals, and amazing mac and cheese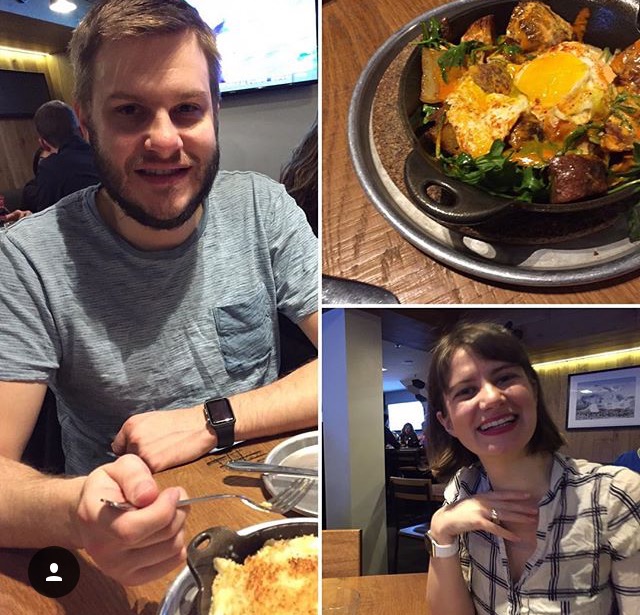 (lucky skiing all day burns lots of calories…right?? Well, hot tubbing does at least…)
Speaking of which, our lodge, The Molly Gibson, had an essential 3 hot tubs, and very civilized apres ski of an evening with Napa Valley reds, yum!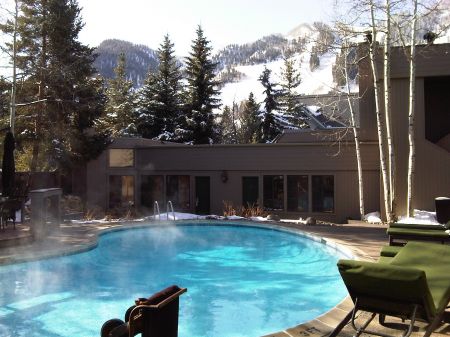 Christmas Eve dinner has become a bit of a tradition for us. We had cocktails and gorgeous dinner at Ellina, with the snow falling outside and carols playing (sigh, just like being in a musical)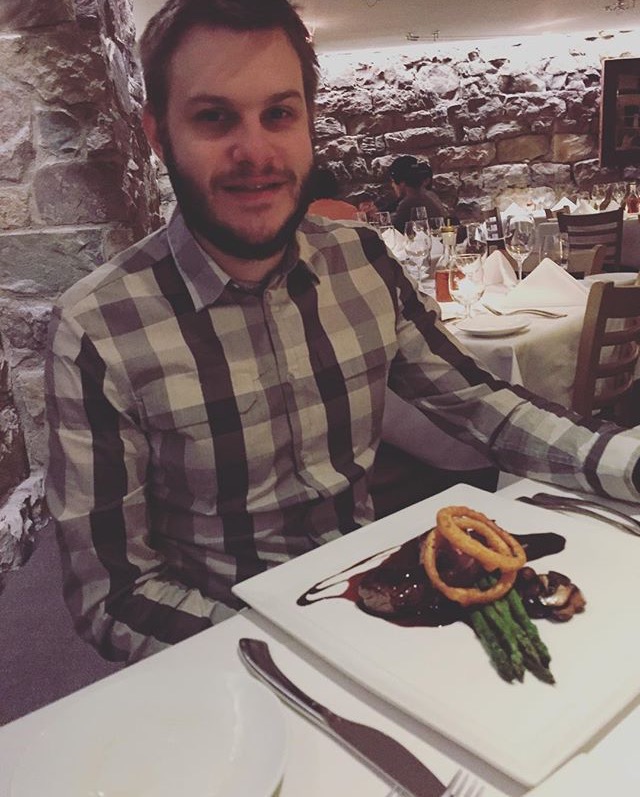 Did I mention I love this guy…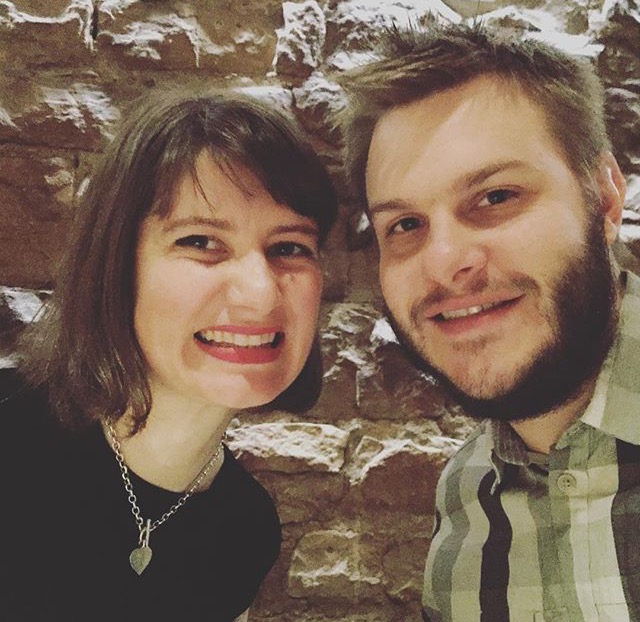 Overall an amazing last-minute-booked week in paradise!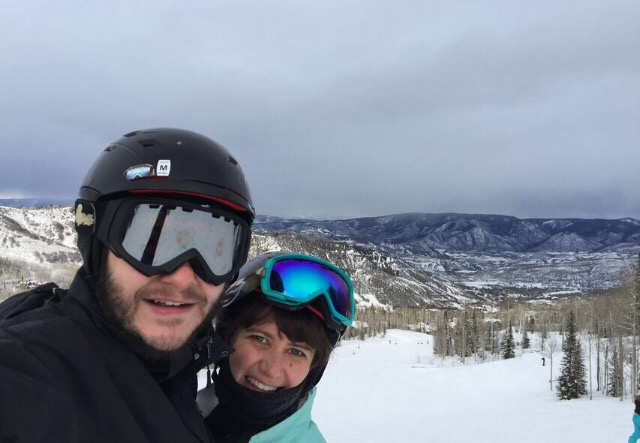 Heaven is 11,000ft.
Happy Holidays!

Love Liv and Rob
xoxo