A view of the US: The Whitney Series Part 1 - Founded for Artists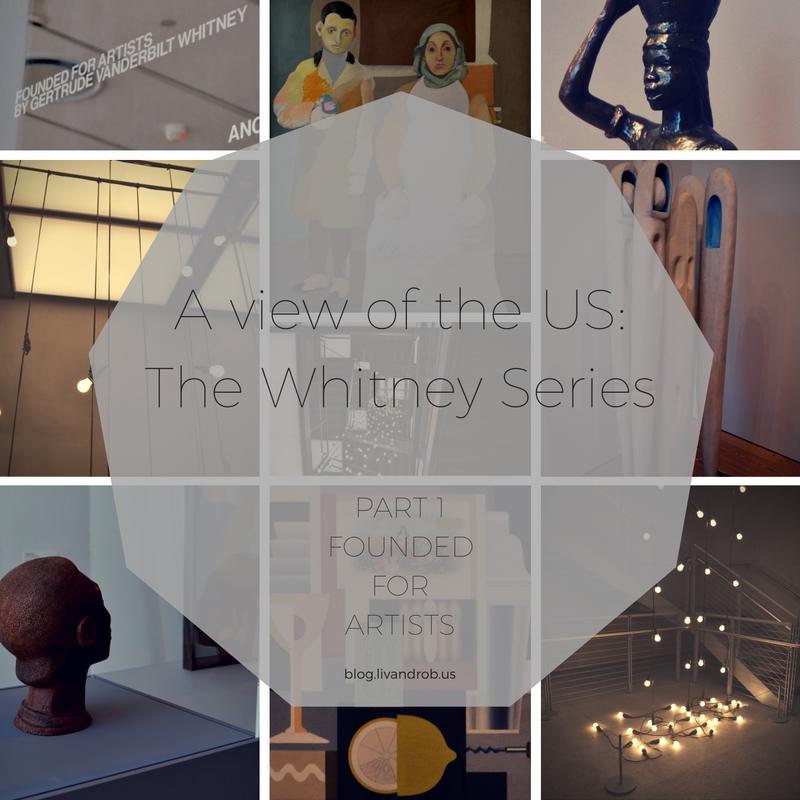 A view of the US: The Whitney Series.
I love viewing the US this way.
As an ex-pat, I feel I am always looking in as if through a glass barrier. It shifts and moves but never quite gives way. The history of these state colonies united, first east, then south, then west, is beloved and fascinating. Sometimes alien. Sometimes transcendental in unexpected ways. I think, yes, always beloved.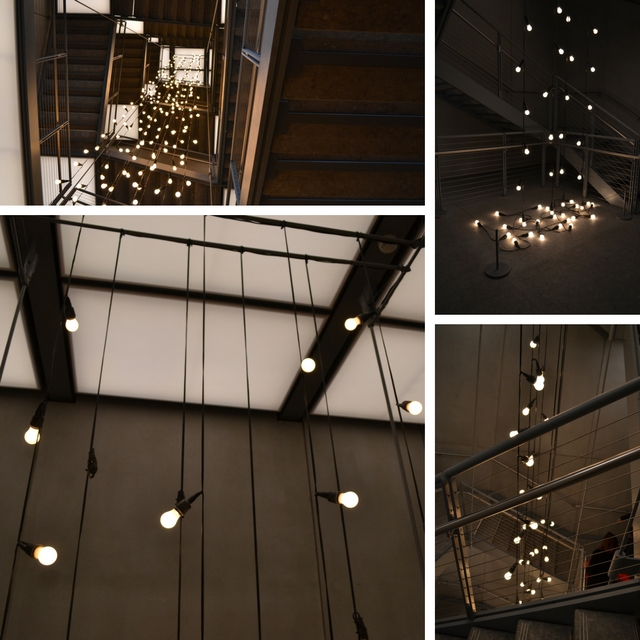 Félix Gonzáles-Torres lightbulb installation in the stairs from the lobby to the coatroom. The Whitney bursts at the seams with art. Yup, it's heaven.
So the Whitney is a really cool experience, because this is the US. Through art. Not art's prism. Art. Here it is.
I love seeing the US this way.
PART 1 | FOUNDED FOR ARTISTS

The Whitney's Collection.
From its establishment in 1914, with European art generally considered to be the forefront of artistic innovation, Gertrude Vanderbilt Whitney's studio in a Greenwich Village townhouse provided a place for progressive US artists to reflect and mirror the indefinably broad ethos of their nation's culture.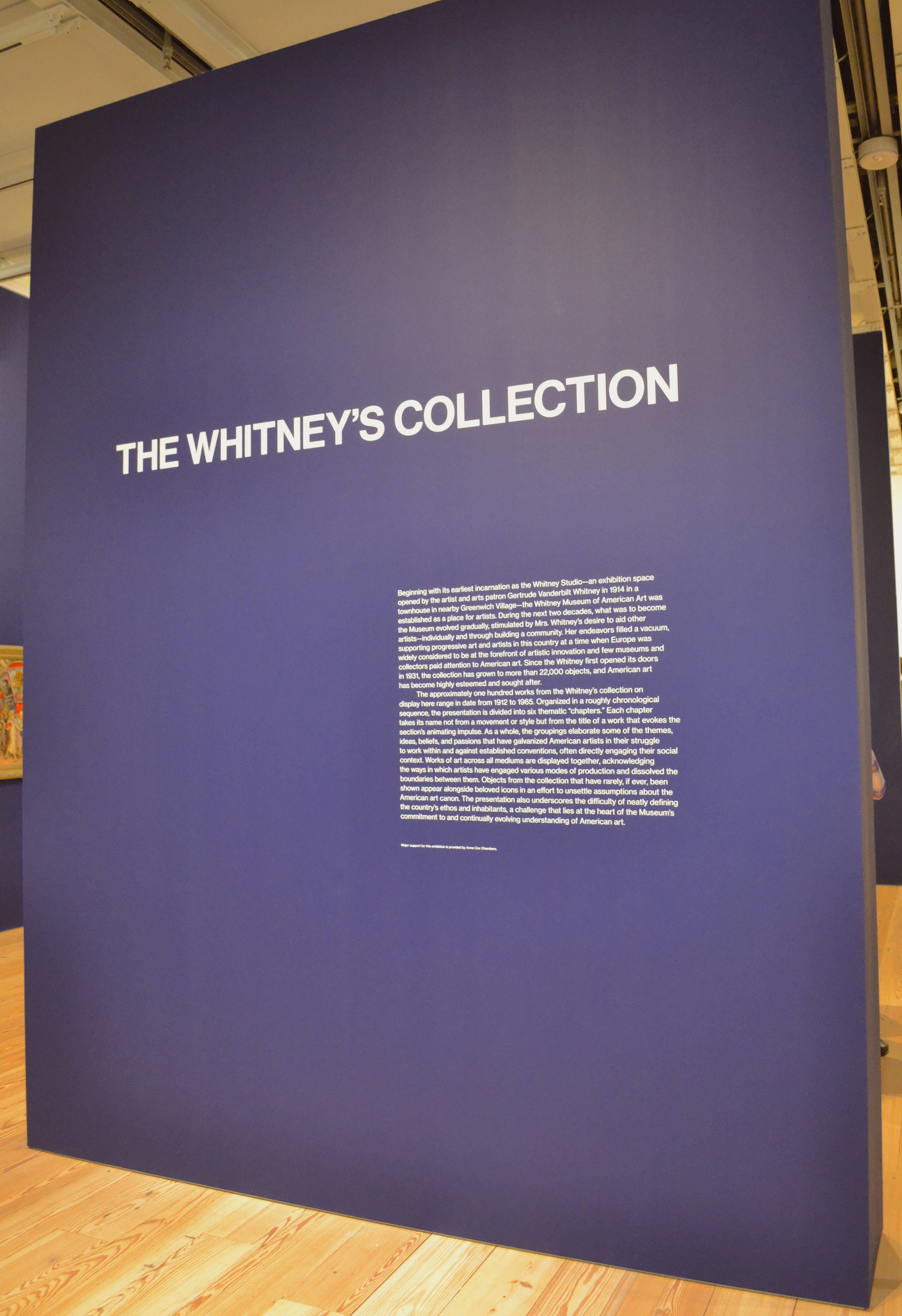 The permanent collection is curated sociologically to map the nation's artistic development, and a growing collection of artistic voices.
The Whitney's Collection is characterized by its refreshing diversity, a proliferation of female subject matter, African American artists, and immigrant voices.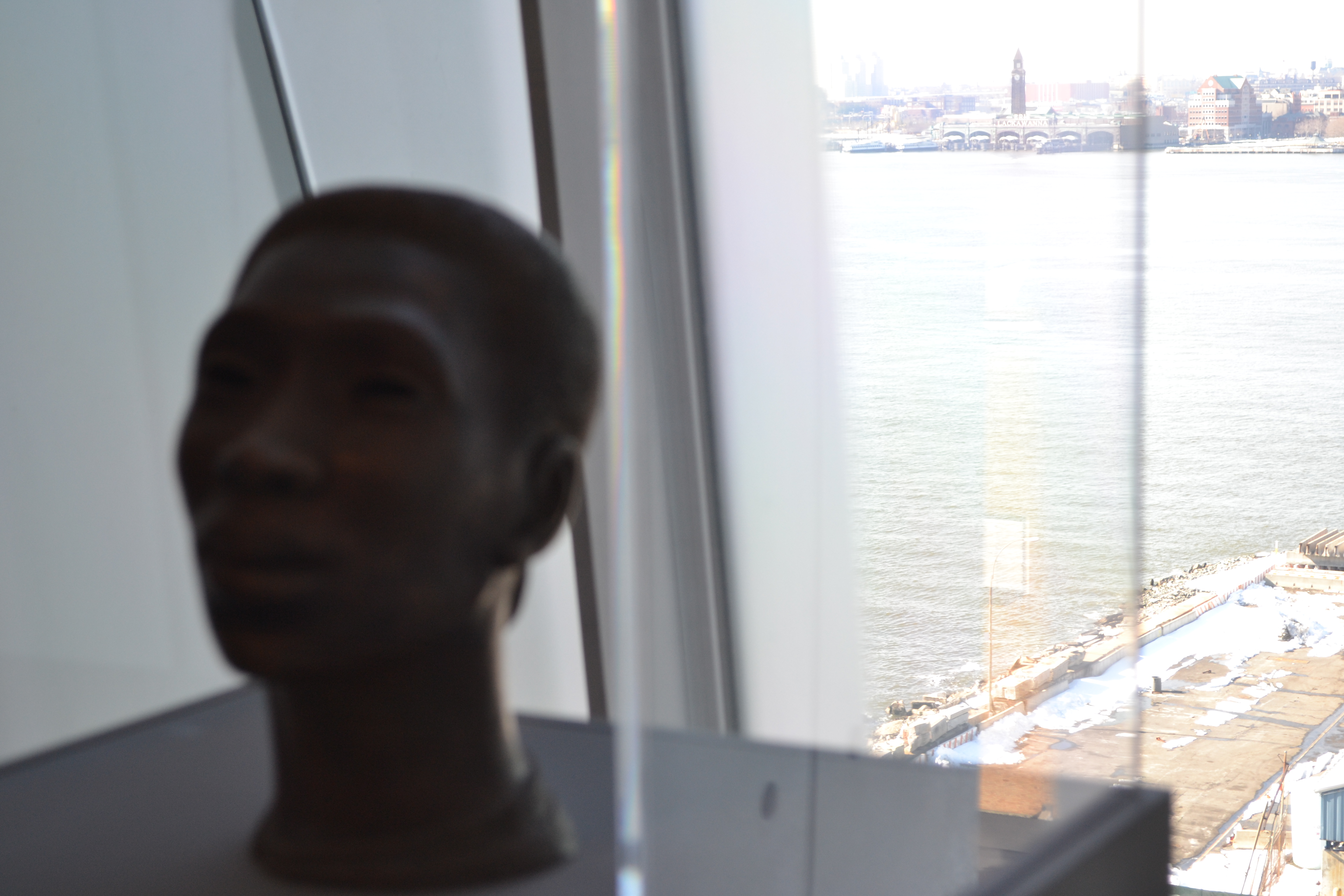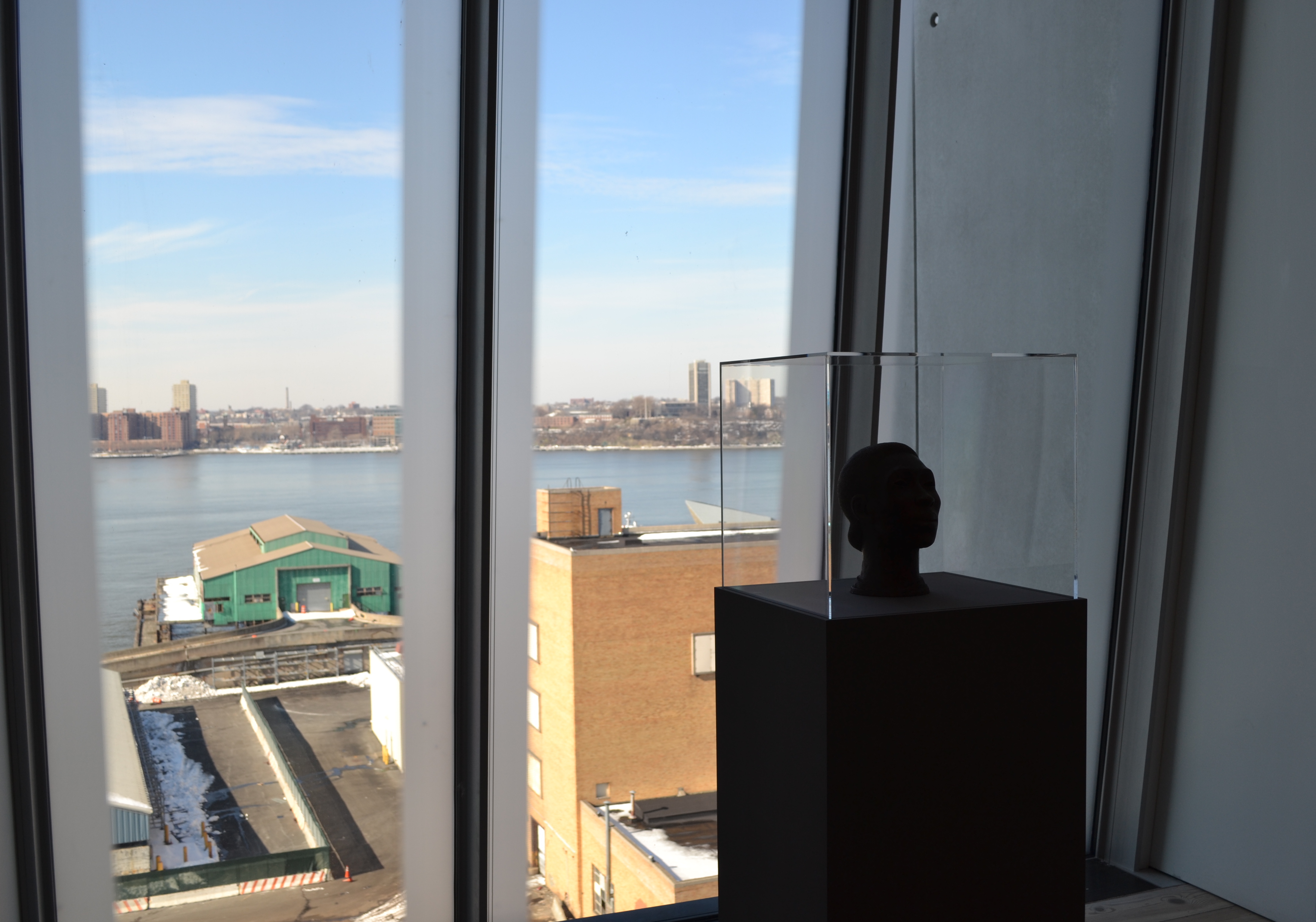 Elizabeth Catlett's "Head", 1947 with Hoboken and the west view in the back ground.

Known for her depictions of ordinary life, women, and the African American experience, Catlett used everyday subject matter as a form of political expression.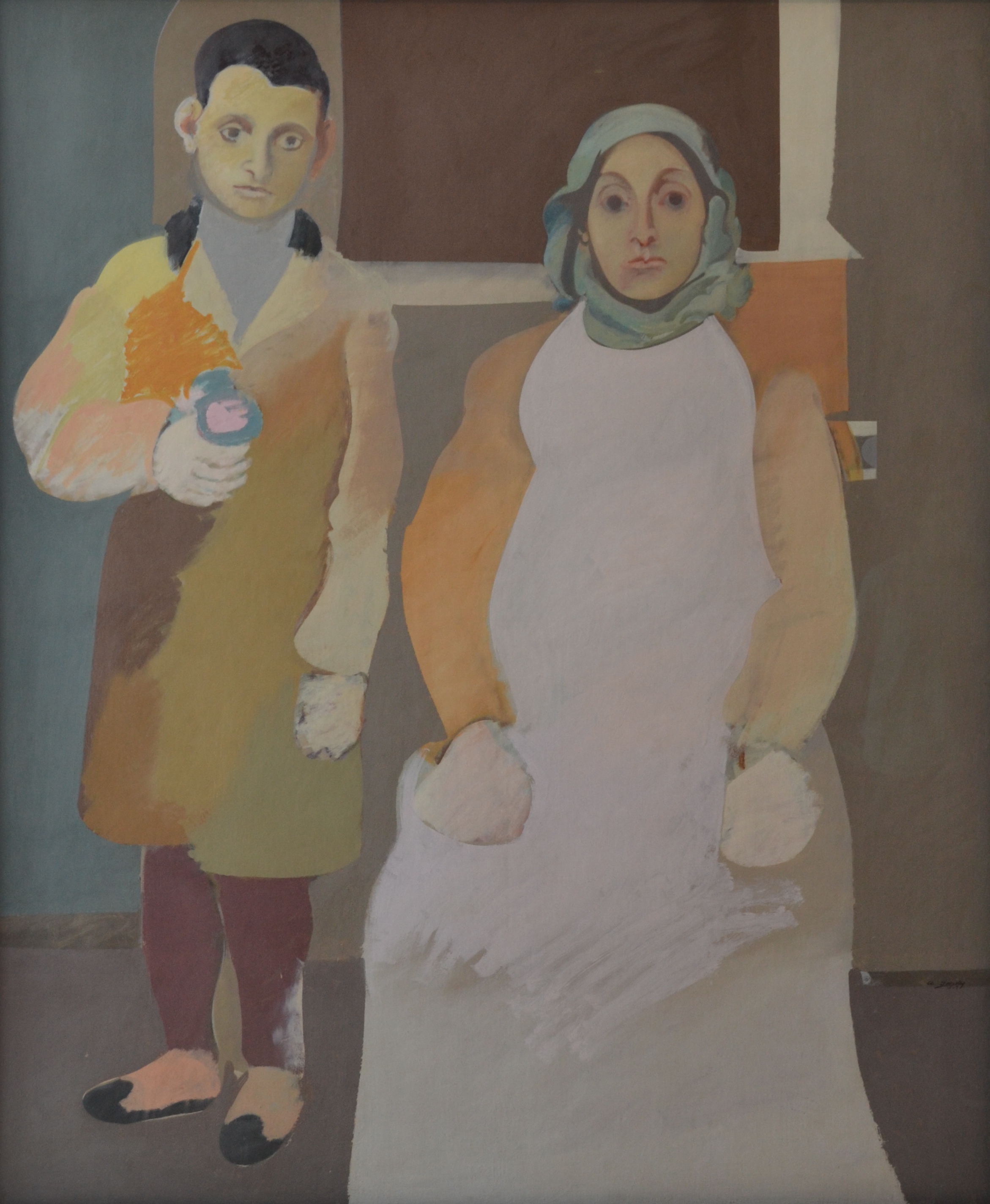 I love this beautiful painting, "The Artist and His Mother", by Arshile Gorky. Painted in New York in 1926 with clear influences in late Impressionism, particularly Cézanne.
In 1919, having fled to Yerevan, Gorky watched his mother die of starvation during the the Armenian genocide (I know! Hideous!!). Arriving in the US as a 16 year old refugee in 1920, Gorky kept with him a precious photograph taken in 1912 with his mother, later influencing this poignant work.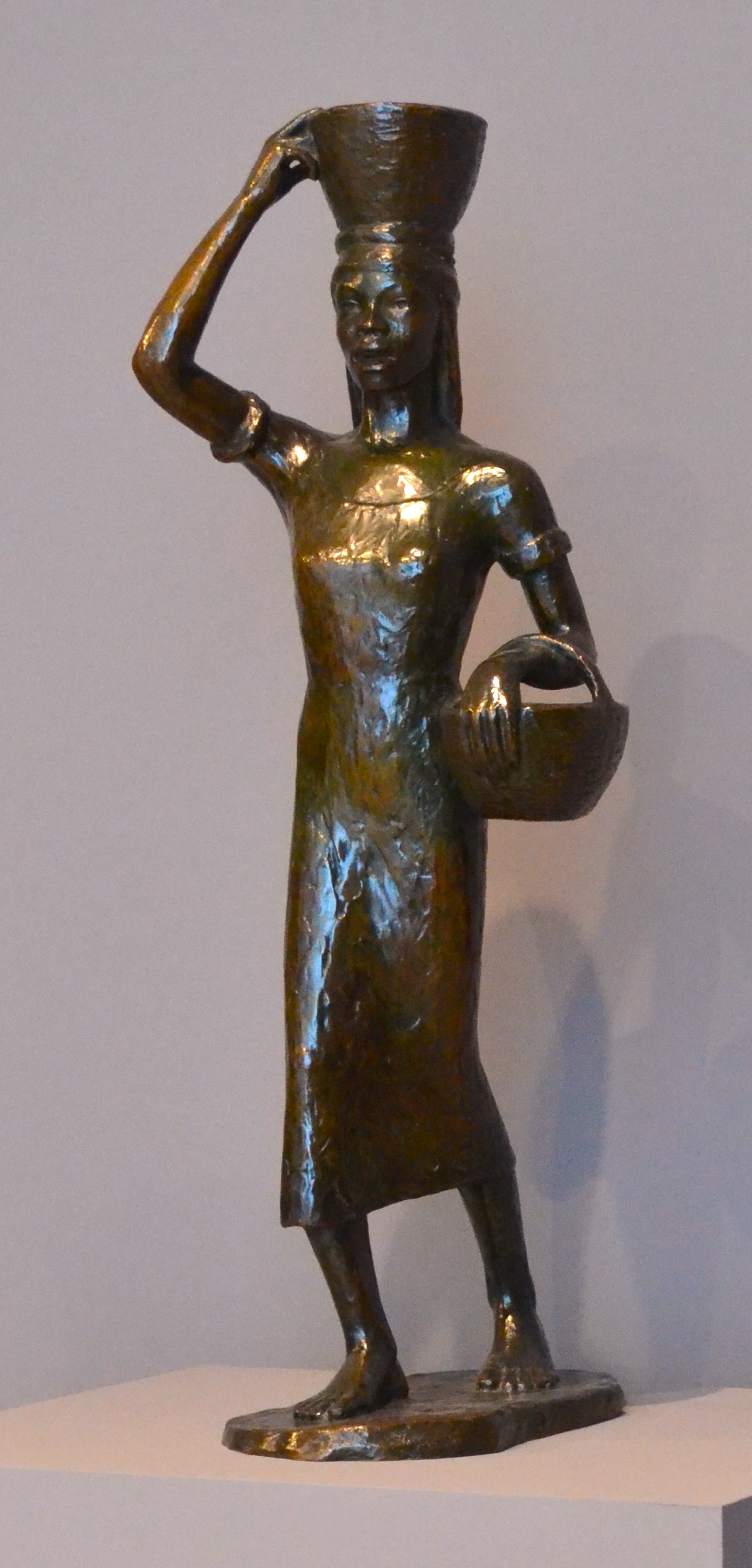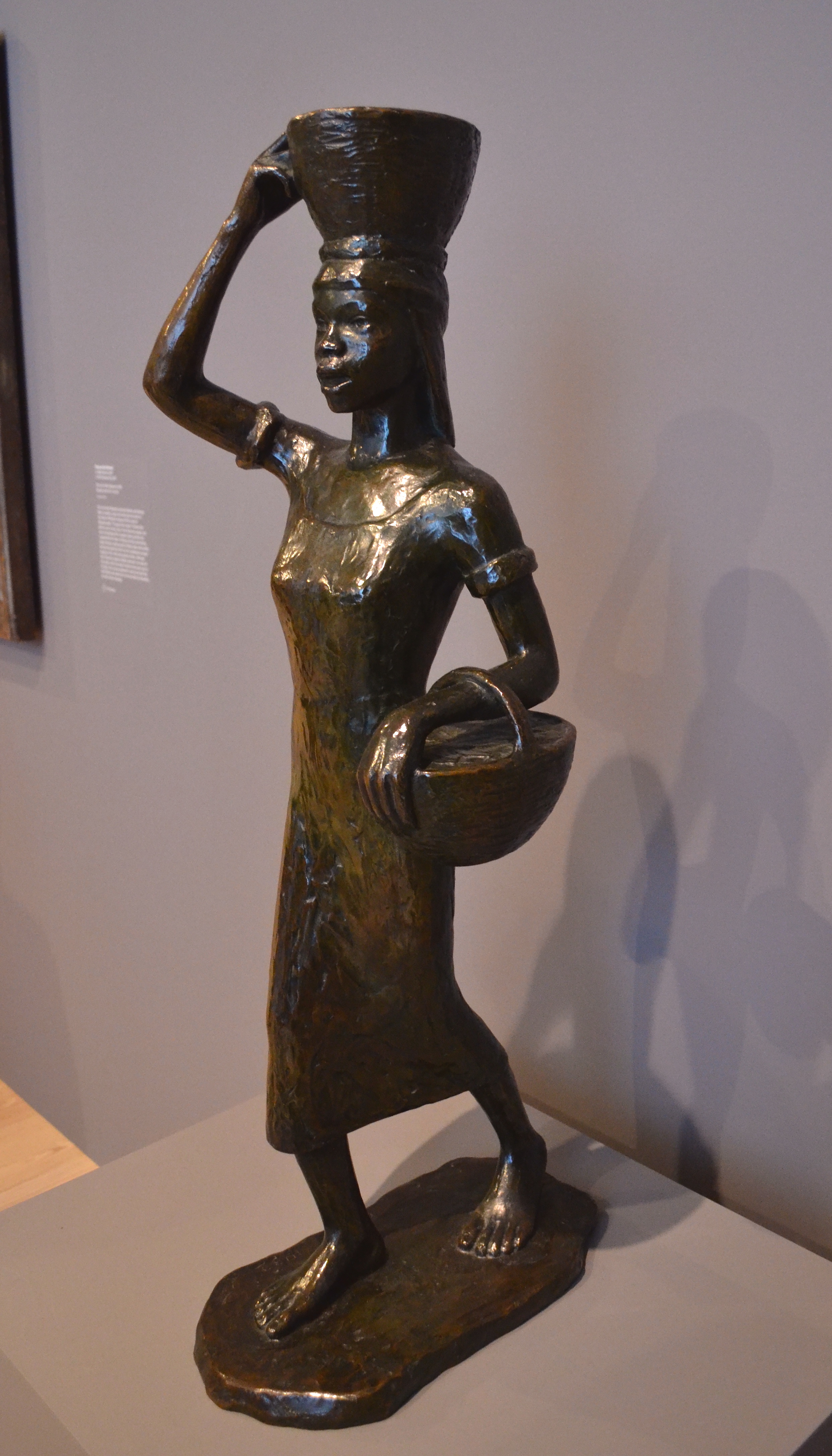 Richmond Barthé's "The Blackberry Woman", 1932. I am obsessed with bronze, and Barthé's work is so elegant and beautiful. The posture, leg position and forward gaze are distinctly reminiscent of classical and Renaissance sculpture. Barthé was raised in rural Mississippi. This woman, her dress, and activities would have been typical of those surrounding him during his rural childhood.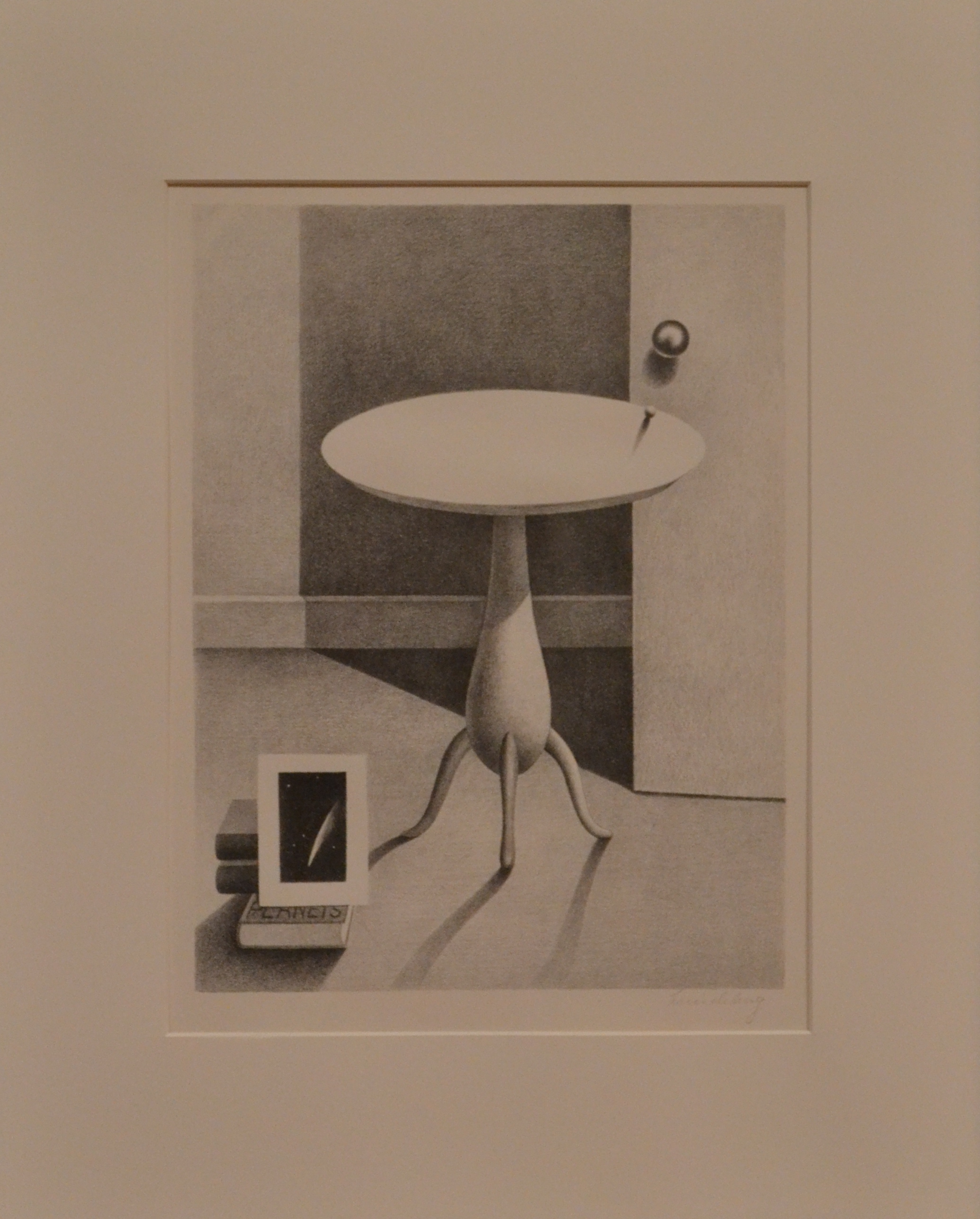 Helen Lundeberg's "Planets", has a distinctive Southern Californian tone. Lundeberg's early post-serialist work is characterized by intuitive composition, and the use of planetary forms. Both are clearly present in this 1932 lithograph.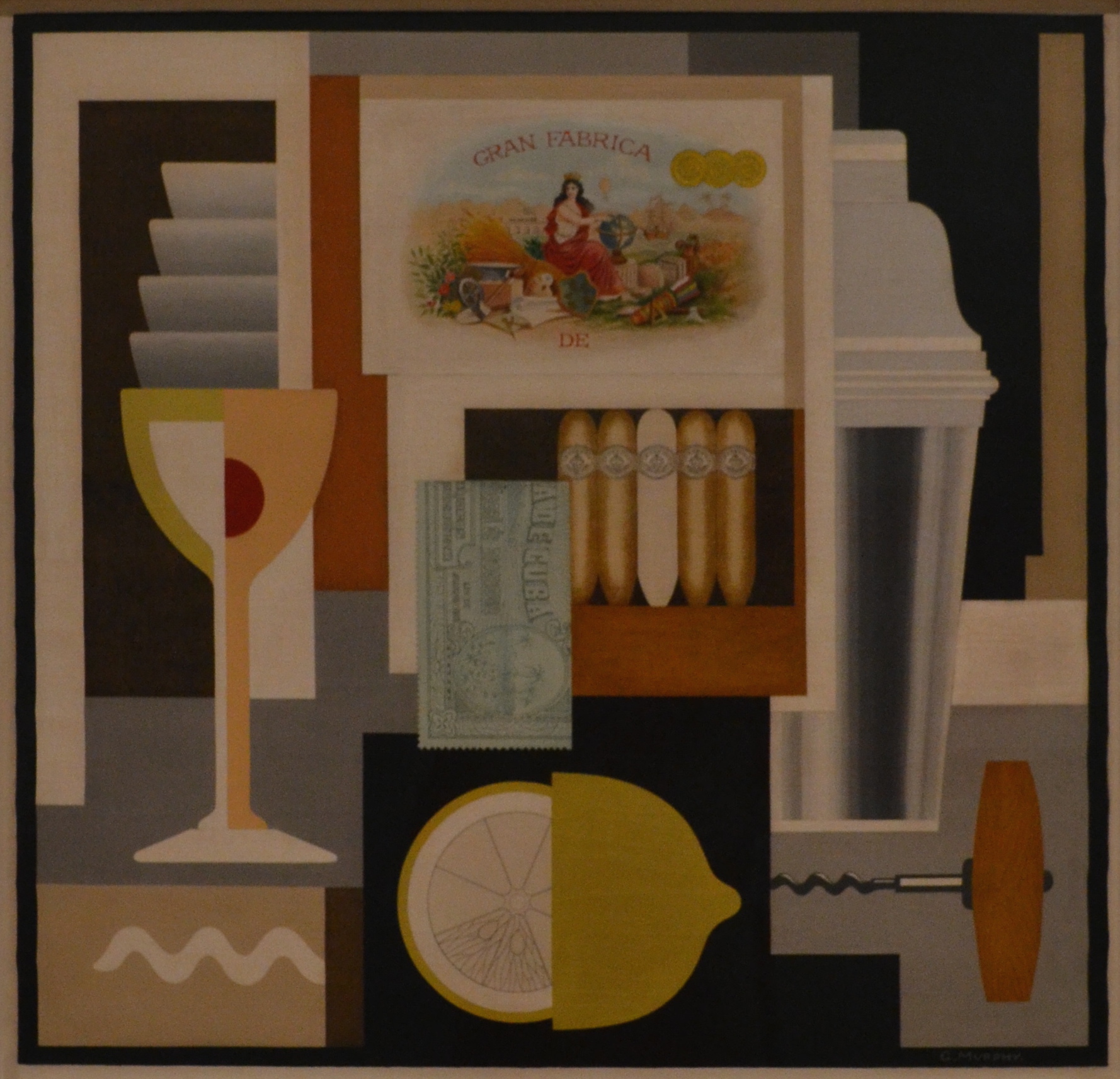 F. Scott Fitzgerald's Nicole and Dick Diver are said to be based upon ex-pat painter and socialite Gerald Murphy and his wife Sara.
Murphy's brief but significant contribution to the pre-pop art movement, which Stuart Davis also inhabited, is centered on mundane everyday objects, and is charactised by the advertising material they often feature.
Francis Pecubia of the French Avante Garde described New York as the cubist city, the home of futurist artistic and architectural thought. The 1927 painting "Cocktail" is an example of Murphy's brief pop art oevre, but it seems to me to have a Cubist influence as well.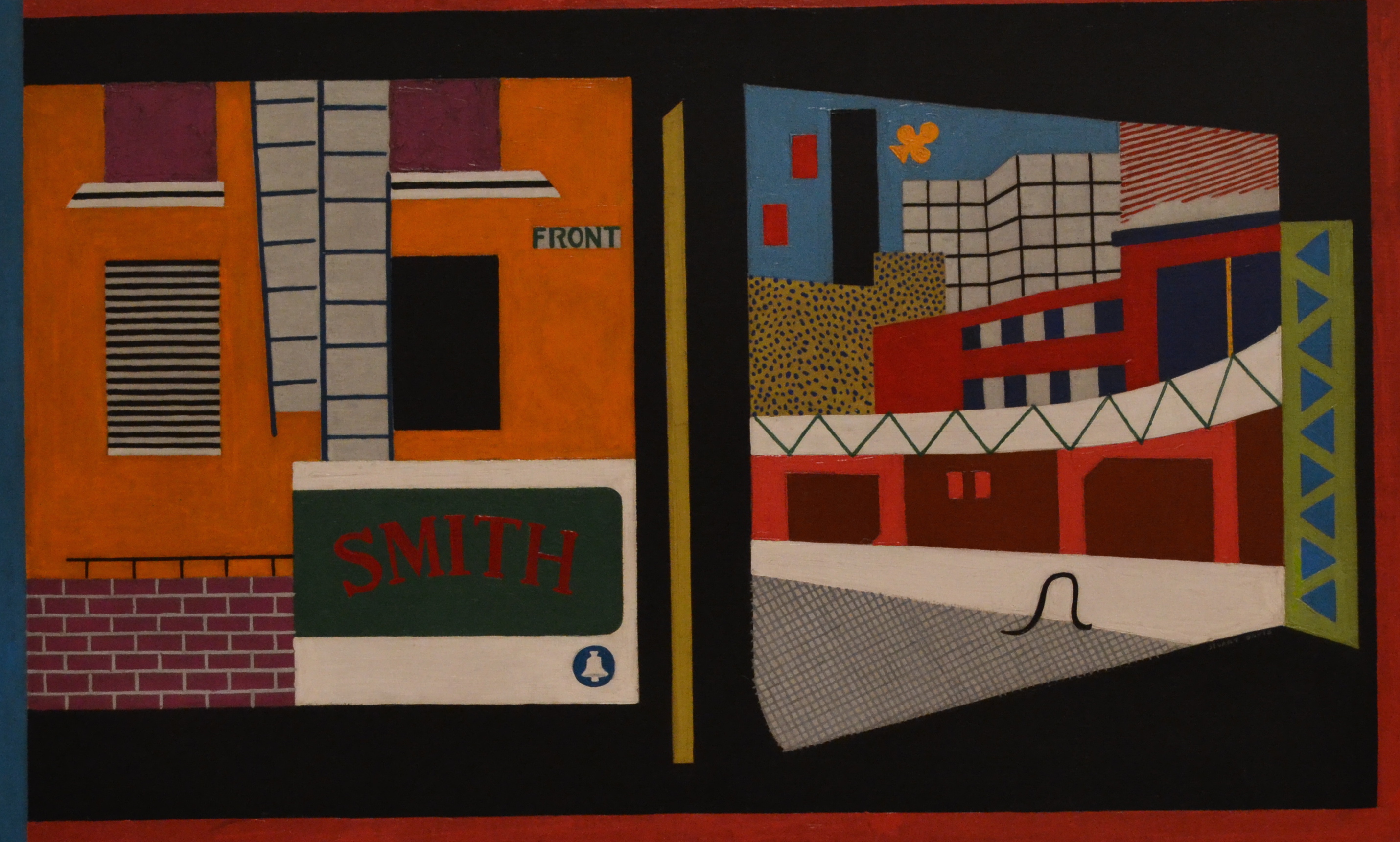 Stuart Davis' "House and Street" painted in 1937 is another example of the pre-pop era and pop art focus in US art following WWI.
Influenced by Jazz, the New York soundtrack, Stuart Davis' art seems to ignore the post-war industrial modernism of some of his peers, and instead speaks to the colorful, high-energy language of pop art, which would become relevant to his later work.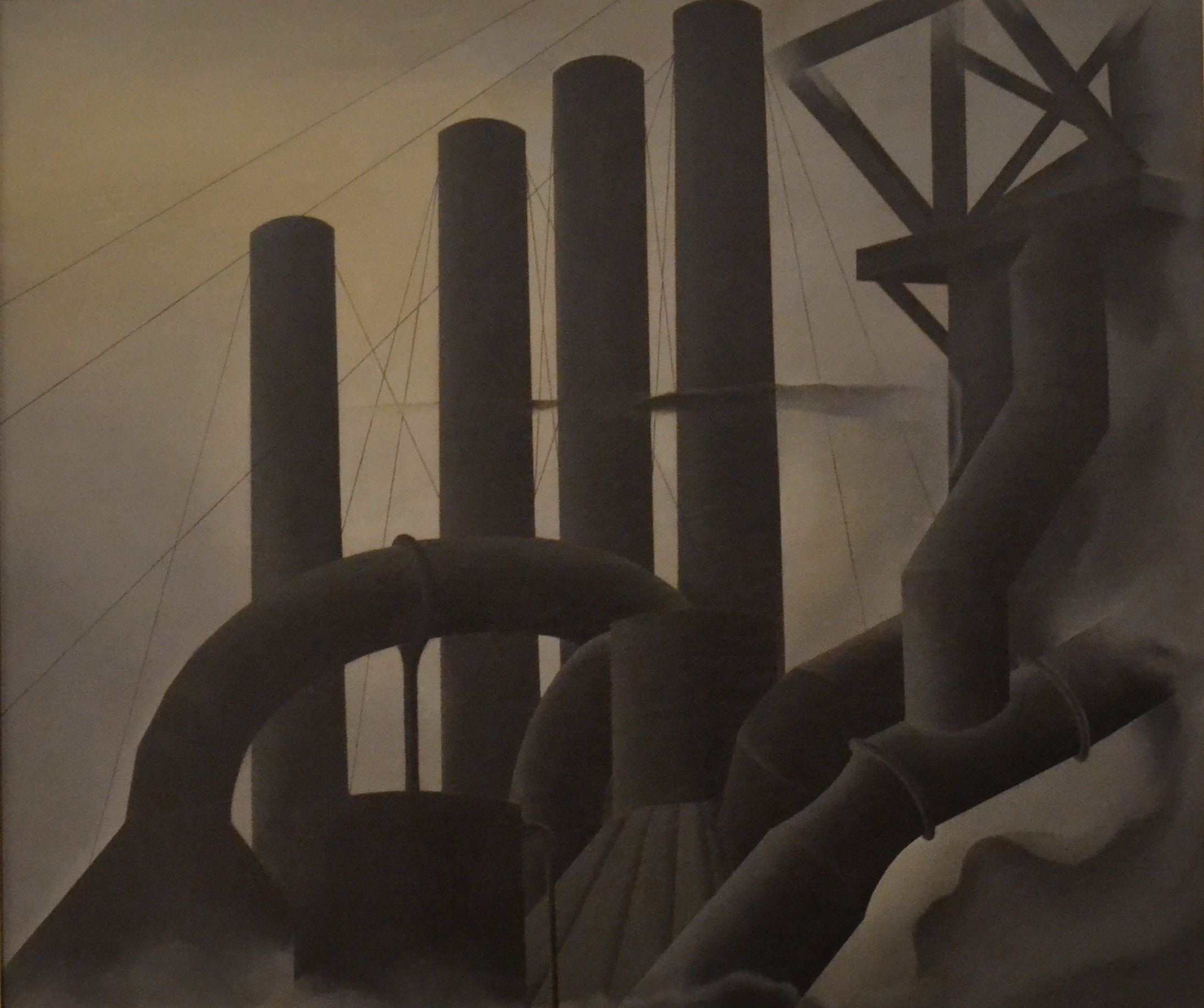 Returning home to sketch "Pittsburgh" in 1927, Elsie Driggs wasn't allowed to capture scens from the factory floor amid fears it was no place for a woman.
Instead she sketched this work from a nearby hill top. "Pittsburgh" provides a leading example of the influence post-WWI industrialization had upon US artists. Far from opposing the satanic mills, US artists embraced this new normal, and there is a hopeful beauty in Driggs' work from this period.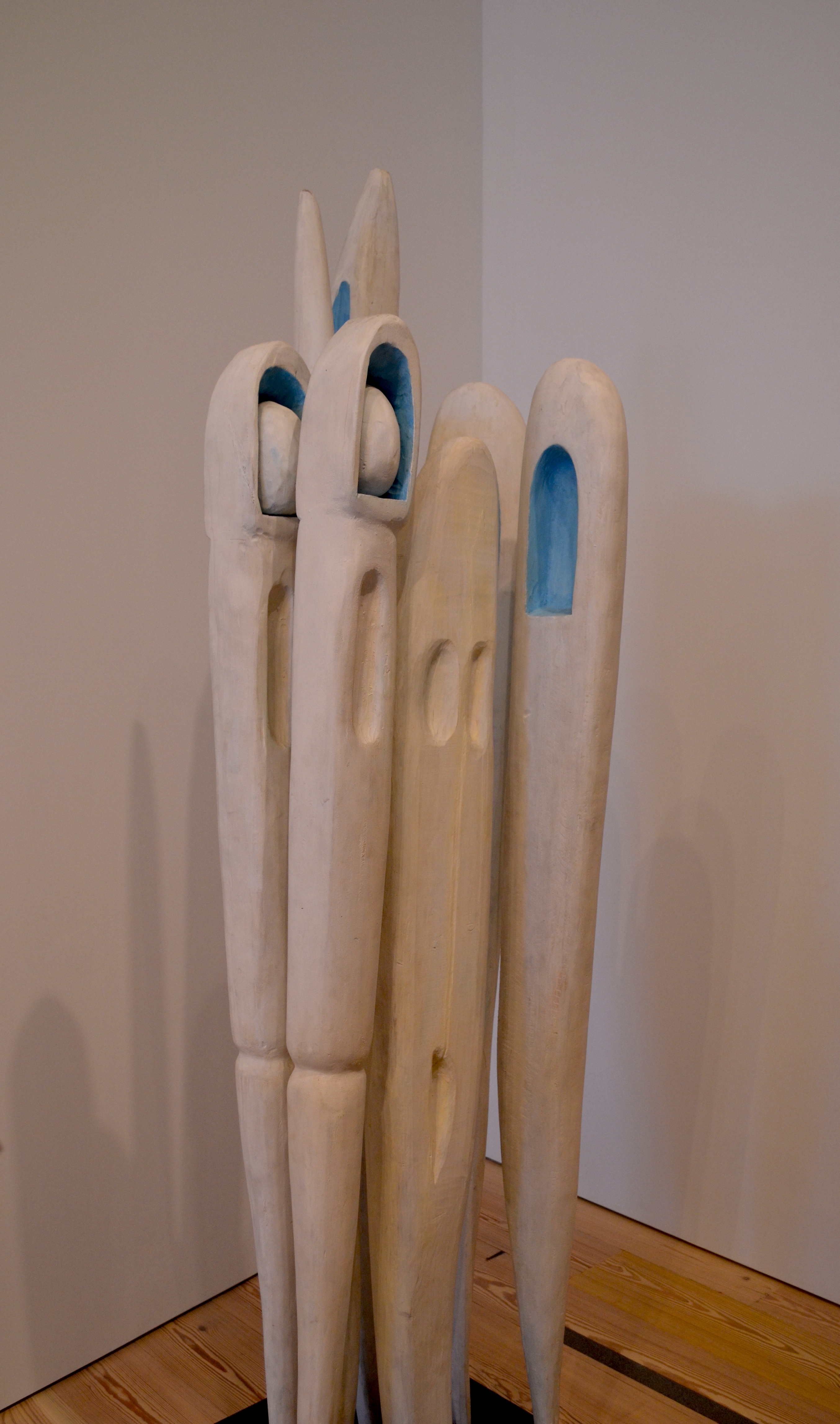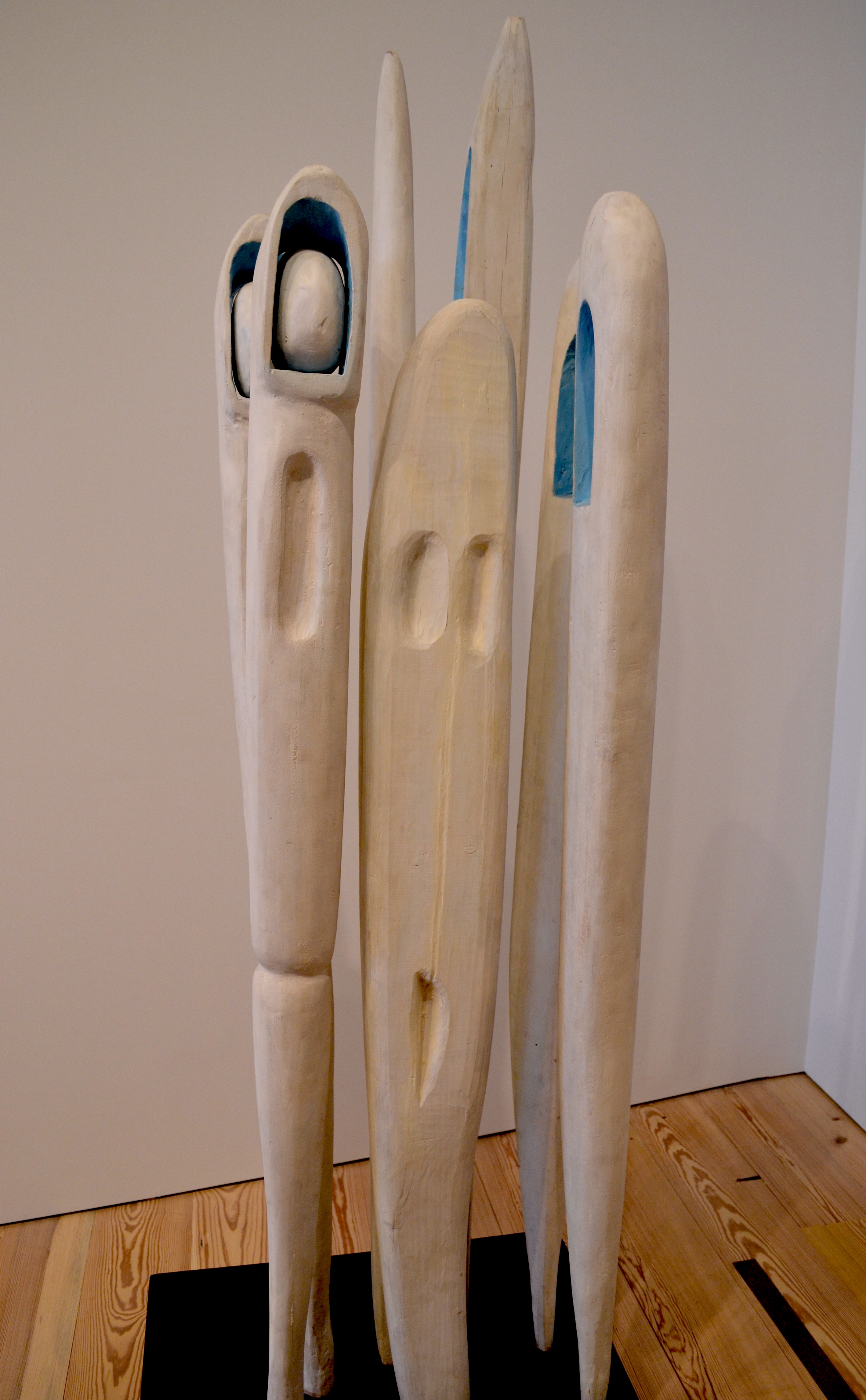 I am so very drawn by the totem quality of Louise Bourgeois' painted wood forms in the Feminist Surrealist sculptor's 1941 "Quarantania", ressembling not only huddled forms but also the tools of the family tapestry trade she had left behind in France.
The totem quality is designed to create a universal, abstract language, connecting all of us who have left home to seek opportunity in the US. It is a concept I feel a strong affinity with, an idea upon which New York and the US is built, and that unifies so many artists in the Whitney collection.
I heart Louis Bourgeois! A feminist, a surrealist, and a member of the US Abstract Expressionist artist pool, she is a fantastic segway to Part 2 of my Whitney Series, NEW YORK AND THE POST WWII EXISTENTIAL CRISIS. I just know you're on the edge of your seat, and I can't wait to share it with you.
When you're in New York, go to the Whitney, check out the main collection, and let me know what you think!
Happy travelling!
Liv xx